Robotic gloves give you 'double hands' (VIDEO)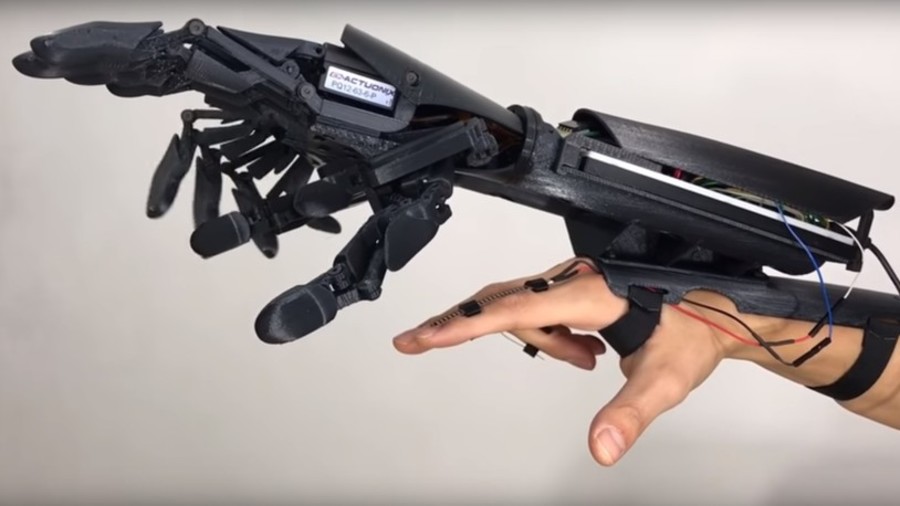 A double-handed, 3D printed robotic glove promises to give you the power of four hands to fulfill all your multitasking business.
Italian startup Youbionic has created a 3D-printed glove that has two 'hands' for each glove. The gloves are operated by the users' fingers. The index and middle finger control one of the glove's bionic hands, while the ring and pinky fingers operate the second hand.
"This is the first wearable robotic device that will evolve the human race in a something new, to turn the Native Human to Augmented Human," Youbionic said. The gloves are made from nylon dust and potential users can download the design and print it off on their own printer.
READ MORE: Humanoid robot Atlas nails perfect backflip (VIDEO)
"We can manufacture the hand and all of its moving components in a single piece and with a single print," the company said. The gloves are prototypes and have limited dexterity at the moment, but the possibilities for the future are endless, from speedy cleaning to carrying multiple pints, it may thrust multitasking to a whole new level. One glove will set you back $2,100, though.
You can share this story on social media: