Caught in the act: Man has sex with pony at Berlin children's zoo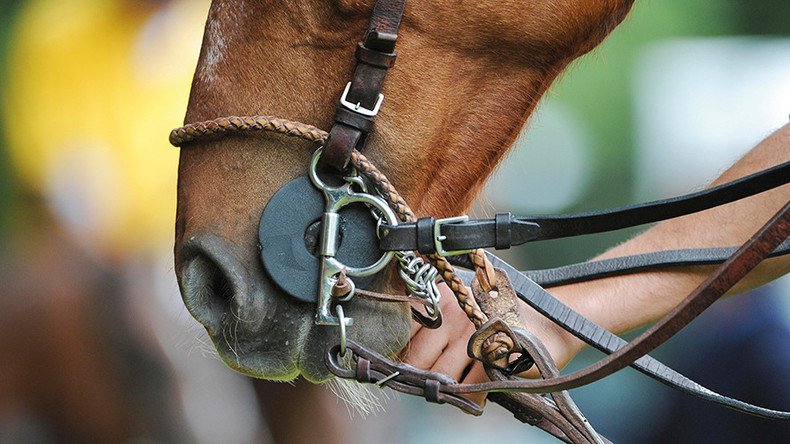 A 23-year-old man sexually assaulted a pony at Berlin's zoo for children, police have confirmed. The coitus is said to have happened almost directly in front of a babysitter walking with a child.
The animal abuser was first spotted by a babysitter walking there with a boy, whose mother initially revealed the bizarre story to the local Berliner Morgenpost. "My babysitter was at Goerlitzer Park with our son when they witnessed the man carrying out a sexual act on the pony," she told the newspaper.
An employee of the zoo said the babysitter took a picture as the abuser was copulating with the pony, and then showed the image to park staff, who called the police. When the man realized he had been spotted, he got off the animal and left the area.
However, the park's wardens tracked him down and held the suspect until the police arrived. Berlin law enforcement have confirmed to RT that there is an ongoing investigation into the case, saying the man in question is of Syrian origin, but his current citizenship is yet to be established.
He is now facing complaints of violating the Animal Welfare Act and "causing a public nuisance through sexual acts," police told the German media. The man can be sentenced for up to three years behind bars or fined in respect of the first charge, while the second charge carries a sentence of up to one year in prison or a fine.
Bestiality, or having sexual intercourse with an animal, had been considered technically lawful in Germany up until 2012. At that time, German lawmakers enacted a law against the practice, imposing a €25,000 for sexual abuse against animal species.
Ahead of the vote, animal-rights groups had launched a huge campaign against zoophilia, battling for bestiality to be recognized as rape and defilement inflicted on an animal. Critics of the law, however, complained it made an indictment all too easy, saying the decree would make gossip sufficient to land a suspect with the heavy fine.
Sex with an animal has been recently outlawed in a number of states in the US. Nevertheless, "non-penetrative" intercourse with animals is considered legal in neighboring Canada. "Although bestiality was often subsumed in terms such as sodomy or buggery, penetration was the essence – 'the defining act' – of the offence," Canada's Supreme Court ruled in 2016.
You can share this story on social media: