Canada's top court rules all non-penetrative sex acts involving animals are legal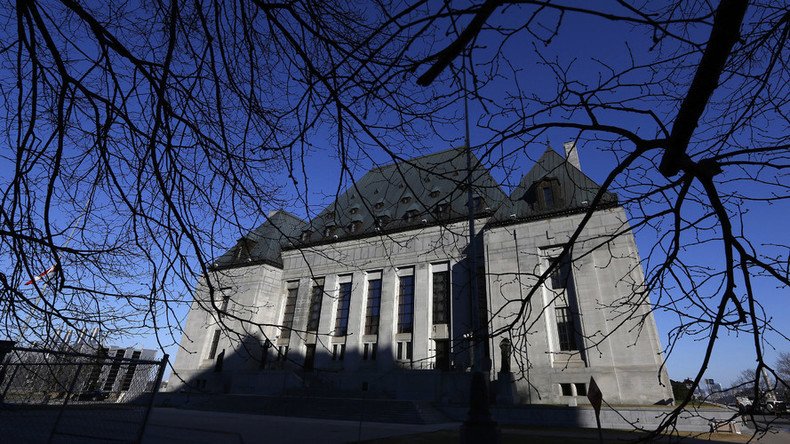 Canada's Supreme Court has acquitted a British Columbia man of bestiality charges as under the country's laws a sexual act with an animal can be found unlawful only in the case of it involving penetration.
The man, known only by initials DLW convicted of 13 counts of sexually assaulting his two stepdaughters over a 10-year period has successfully challenged a separate count of bestiality which, as it turns out, requires penetration for it to have been illegal.
The decision that was supported by all but one of the justices acquitted the man of forcing the family dog to take part in the sexual abuse of his stepdaughters, Reuters reported.
"Although bestiality was often subsumed in terms such as sodomy or buggery, penetration was the essence – 'the defining act' – of the offence," the court said, according to the Independent.
The court didn't have the power to rule otherwise since all of the previous decisions regarding bestiality have always involved penetration which is an obligatory aspect in such cases, Justice Thomas Cromwell, writing on behalf of all judges, said.
"Parliament adopted that term [bestiality] without adding a definition of it, and the legislative history and evolution of the relevant provisions show no intent to depart from the well-understood legal meaning of the term."
"Any expansion of criminal liability for this offense is within parliament's exclusive domain," Cromwell concluded.
DLW is serving a 16-year prison sentence and the bestiality conviction was brought before the court on appeal. According to the materials in the case, DLW used peanut butter to make the dog lick the genitals of his victims while he filmed the act. He tried to force the dog to have intercourse with the stepdaughters, but didn't succeed.
The controversial ruling should encourage lawmakers to reconsider the "outdated" 1954 law as it puts animals in Canada in danger, a representative for Animal Justice said.
"As of today, Canadian law gives animal abusers license to use animals for their own sexual gratification. This is completely unacceptable, contrary to societal expectations, and cannot be allowed to continue," executive director of Animal Justice, Camille Labchuk, told the Independent in an emailed statement.
You can share this story on social media: