Secret life of bears: Hidden cameras capture 'vicious' mother & 3 cubs roaming woods (VIDEO)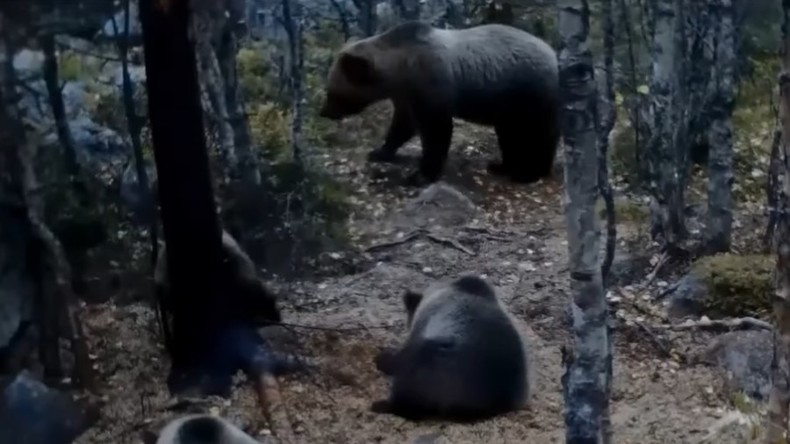 Sweden has set up hidden cameras in the woods to see what bears get up to when no one is watching.
The Värmland county board, located in west central Sweden, set up the camera to track bears and other wildlife to gain a better understanding of their natural behavior.
In August, the cameras first spotted a mother and her three cubs, who are believed to have been born in February. The footage, released on Thursday, shows the furry family eating and playing.
Per Larsson from the county board told Sveriges Radio that the bear population is on the rise, and that the cubs are doing well. "At first they did not seem to feel good, but in a month they have eaten quite a lot," he said.
"It makes me believe it's not the first time this one has kids," he said. "On the film, you see how vicious she is, and it is against other bears, males who want to kill her kids."