$100bn embezzled, misappropriated in Saudi Arabia over several decades – attorney general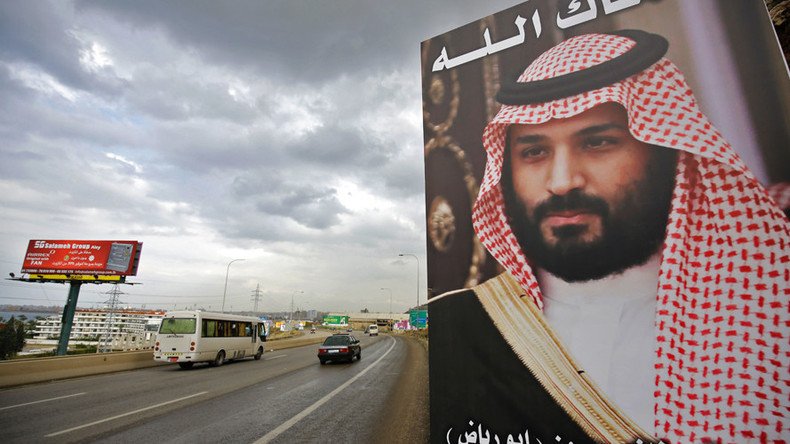 At least $100 billion has been misused in Saudi Arabia as part of various types of corruption and embezzlement over several decades, according to Saudi Arabia's attorney general. It comes amid a major anti-corruption effort in the Gulf nation.
"Based on our investigations over the past three years, we estimate that at least $100 billion has been misused through systematic corruption and embezzlement over several decades," Sheikh Saud al-Mojeb said in a statement, according to SPA news agency.
"The potential scale of corrupt practices which have been uncovered is very large,'' the attorney general said.
The Sheikh went on to say that of the 208 people questioned in the crackdown, seven have been released without charge. He added that the personal details of those affected would not be revealed at this time, citing the suspects' legal rights.
The official also stated that normal commercial activity has not been affected by the probe. "Companies and banks are free to continue with transactions as usual," he said.
The attorney general stressed that only personal bank accounts have been frozen. According to AP, an estimated 1,700 such accounts have been affected.
The crackdown on corruption took place after Mohammed bin Salman, Crown Prince and heir to King Salman, was granted control over a wide-ranging anti-corruption committee, and immediately exercised his new power over the weekend. Eleven former ministers and dozens of Saudi princes were arrested or detained on charges of graft or financial malfeasance.
The move, widely regarded as an effort to consolidate power before the crown prince assumes the throne this year or next, was praised by US President Donald Trump.
"I have great confidence in King Salman and the Crown Prince of Saudi Arabia, they know exactly what they are doing," Trump wrote on Twitter. "Some of those they are harshly treating have been 'milking' their country for years!"
Meanwhile, Saudi King Salman has appointed some 30 judges at different levels within the Saudi Ministry of Justice. He promoted 26 others by royal order, the state news agency SPA reported earlier on Thursday.
Investigative journalist Pepe Escobar suggests the purge and the Crown Prince's newly-created committee have nothing to do with corruption. Speaking to RT, he said that Mohammed bin Salman's actions are instead aimed at getting rid of potential rivals on his way to the throne, in what the journalist called "Night of the Saudi long knives."
"Don't forget, Saudi Arabia has no independent judiciary, no freedom of expression, no credible opposition. And in fact, King Salman isn't ruling – who's ruling is actually MBS [Mohammed bin Salman]," he told RT.
Escobar also accused Washington of turning a blind eye to the matter, so as not to hurt business ties between Riyadh and those close to Trump. He noted that the purge came just after Trump's son-in-law and senior adviser Jared Kushner visited Riyadh "where he has been bonding very closely with the Crown Prince."
Both Washington and Riyadh are at loggerheads with Iran, pushing to lower its influence in the region and accusing Tehran of supporting terrorism. Speaking to RT, Escobar said that the agreement between the US and Saudi Arabia "involves new foreign policy that's very complex and, especially, [includes] antagonizing Iran and Lebanon."
Crown Prince Salman was appointed as heir to the Saudi throne in June, thus removing King Salman's nephew Mohammed bin Nayef from the post. The prince, the Saudi king's son and his most trusted advisor, is thought to be behind the latest series of domestic reforms, many of which are quite liberal by the standards of the conservative, religious kingdom.
You can share this story on social media: