Wealthy Saudis try to move money abroad with Riyadh in hot pursuit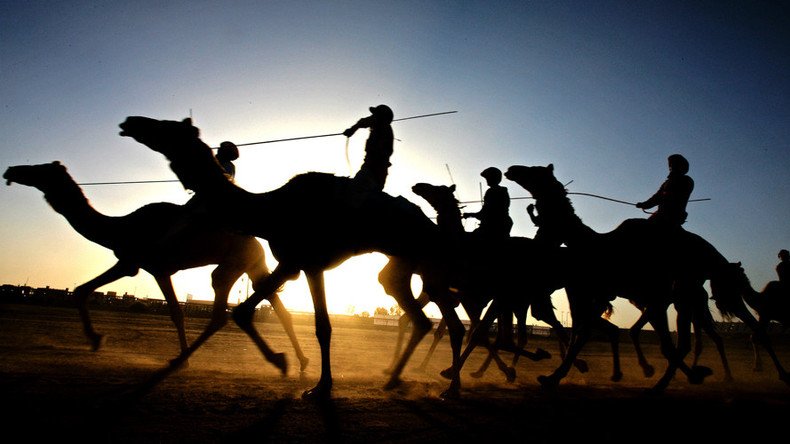 A major crackdown on corruption has shaken up Saudi Arabia's most affluent. The country's millionaires and billionaires have reportedly started consulting asset managers and banks wanting to move funds out of the kingdom.
Some wealthy individuals are selling investments in neighboring Gulf Cooperation Council (GCC) countries, turning the funds into cash or liquid holdings abroad, people close to the matter told Bloomberg. The investors are also expressing grave concerns over potential arrests.
The selloff across the region dragged benchmark indices down, reportedly sweeping $17.6 billion off stocks as of Wednesday. The overall market cap for bourses in the GCC dropped to $900 billion, according to Bloomberg.
"There's the added concern here that the political uncertainty leads to a period of capital outflows that forces the Saudi Arabia Monetary Authority to burn through its foreign-exchange reserves at a faster pace," Jason Tuvey, London-based Middle East economist at Capital Economics told the agency.
Last week, the Saudi government detained at least 11 Saudi princes, and four active ministers in a broadening anti-corruption campaign carried out by a newly created committee chaired by Crown Prince Mohammad bin Salman.
As a result of the purge the commission has reportedly seized over 1,700 domestic bank accounts with further arrests and asset freezes expected. The detainees face allegations of money laundering, bribery, extortion and exploiting public office for their personal gain.
Saudi authorities promise that state-run and international corporations, partially or fully owned by people under investigation, wouldn't be compromised due to the probe. At the same time, the kingdom might boost its state budget as all the funds confiscated through the anti-corruption investigation are reportedly to become state property.
You can share this story on social media: