'In the name of freedom of speech in America' – RT editor-in-chief on Schiff's RT ad ban comment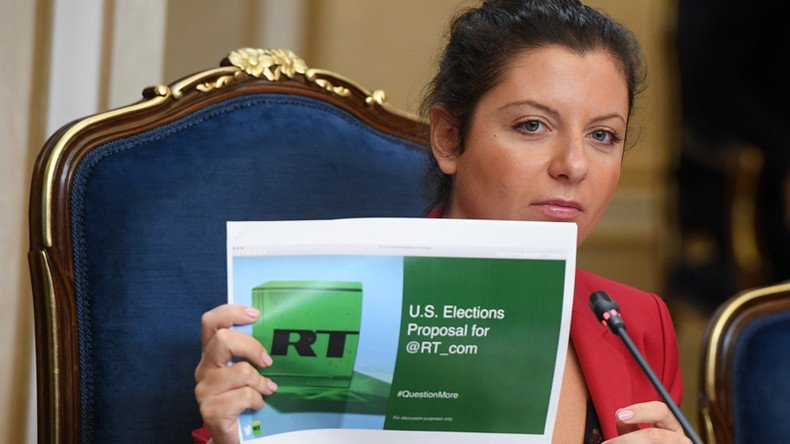 Top House Intelligence Committee Democrat Adam Schiff questioned whether the channel should be allowed to advertise on social media such as Twitter and Facebook. In response RT's editor-in-chief surmised it's in the name of freedom of speech in the US.
"Congressmen are considering whether to ban RT from advertising – in the name of freedom of speech in America," Simonyan said.
The statement came in response to remarks made by Rep. Adam Schiff (D-Calif.), the top Democrat on the House Intelligence Committee, in an interview with AP released on Tuesday. Schiff said that it is "a tough question" whether RT should be allowed to advertise itself, speaking of social media platforms like Facebook and Twitter. He said that algorithms created to "maximize advertising revenue may also be socially destructive."
"There are lots of questions that are going to be much harder than that one. So I can't tell you beyond the political advertising what role Congress ought to have on regulation, but I think that there are many other committees apart from Intel that really out to be looking at this," Adam Schiff said.
During the interview, Schiff also reiterated the issue of alleged Russia's meddling in the 2016 elections. Despite interviewer Julie Pace reminding him that the latest Facebook revelations in Congress show many of ads on the social network were actually bad for Trump, Schiff insisted that "Russians wanted to help" the then-Republican presidential candidate and hurt his rival's campaign, citing a controversial intelligence report from January.
"The Russians wanted to help Trump, they wanted to hurt Clinton and they wanted to sow discord," Schiff said adding that "the Twitter ads, which took the form of promoted RT tweets, are almost uniformly, to the extent they have a political slant, anti-Clinton."
Earlier, RT showed its most promoted tweets during the election campaign. Contradicting all the allegations, most of them have surprisingly little if anything to do with the US presidential race.
The revelations came as Twitter banned ads from RT and Sputnik on its platform, citing alleged meddling in the 2016 US election. Following the move, RT revealed that the tech giant itself had made a multi-million dollar offer of a major US election ad-buy, which was subsequently turned down.
You can share this story on social media: