South Korea wants to purchase nuclear-powered submarines from US to deter Pyongyang – reports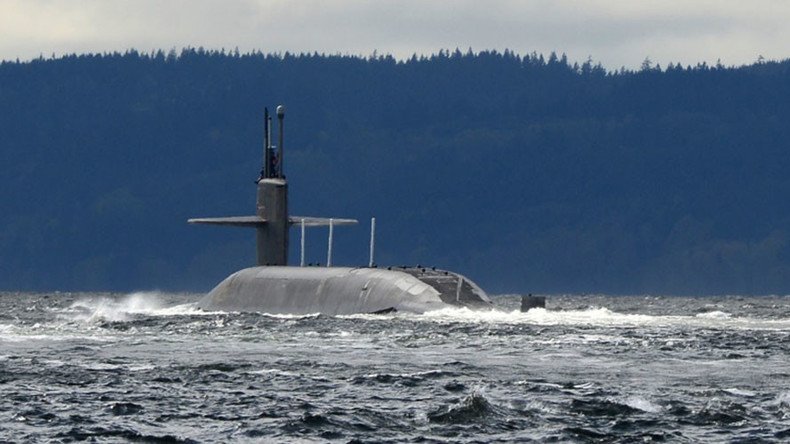 South Korea reportedly seeks to acquire nuclear-powered submarines as part of its plan to purchase billions of dollars worth of American military hardware. Seoul also eyes removing the limit on its ballistic missiles' payload to deter North Korea.
The US and South Korea reached an agreement on developing a joint deterrence mechanism against Pyongyang during a meeting between visiting US President Donald Trump and his South Korean counterpart Moon Jae-in, South Korea's Yonhap news agency reported. The agreement particularly envisages the expansion of America's presence in South Korea as well as dismantling the limits on Seoul's ballistic missile payloads.
"The heads of South Korea and the United States reached a final agreement on removing the limit on missile payloads," President Moon said at a news conference following the meeting. "We agreed to immediately begin negotiations on South Korea's development and acquisition of the most advanced military surveillance assets."
Yonhap further reported, citing an anonymous government source, that Seoul's US military hardware wish-list includes nuclear-powered submarines. The unnamed sources explained that the subs are considered to be "an asymmetrical asset" needed to counter and intercept the North's ballistic missiles.
However, the news agency also noted that Seoul is currently banned from acquiring such assets under a nuclear pact with the US, signaling that this agreement has to be amended first.
Moon emphasized the importance of what he called "overwhelming strength" over the North. He, however, reaffirmed the South's commitment to seek a peaceful resolution of the crisis around North Korea's nuclear and missile program.
"There must never be another war on the Korean Peninsula. In that sense, the United States is being a great help to us," he said at a joint dinner with Trump. "Our overwhelming superiority of power based on the Korea-US alliance will eventually make North Korea stop its reckless provocations and come to the path of denuclearization."
Trump said Washington is not yet at the stage to use its military strength against Pyongyang but would not hesitate if necessary. "The US stands prepared to defend itself and its allies using the full range of our unmatched military capabilities if need be," the US president said.
Earlier, he welcomed Seoul's plans to purchase billions of dollars worth of American military hardware. Such purchases, Trump said, would help to bring the US trade deficit with South Korea down, adding that "we [the US] appreciate that very much."
Trump arrived in Seoul Tuesday, the first official visit of a US leader to South Korea in 25 years. The stopover is part of his 12-day Asian tour, which is also the longest for an American president in over two decades.
Trump had already touched down in Japan, where he encouraged the US ally to buy American weapons, also citing the threat posed by the North Korea. Japan would be able to shoot the North's missiles "out of the sky" when it "completes the purchase of lots of additional military equipment from the United States," Trump said. China beckons next for Trump, where, if only for a while, he is likely to pause his US weapons marketing campaign, as he would then be able to resume promoting US arms in Vietnam and the Philippines.
You can share this story on social media: