Norwegian man jailed for buying child-like sex doll online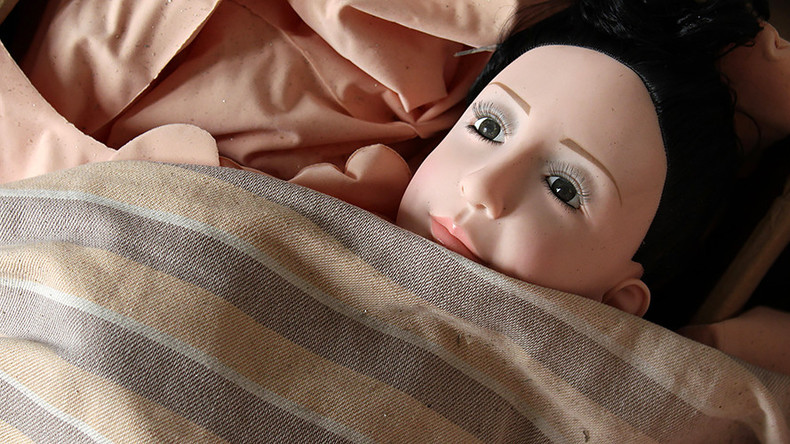 A court in the Norwegian town of Fredrikstad has jailed a local man for six months for purchasing a child-like sex doll online. It's the first such verdict in the country.
A 23-year-old man was detained after the customs services discovered a silicon sex doll, looking like a child, in a parcel and informed the police. The doll in question resembled the looks of a girl between 9 and 12 years of age and was priced at around 10,000 Norwegian kroner (more than $1,200).
A search at the man's home as part of the investigation also revealed 1,600 photos and 26 videos of child pornography on his computer. During the trial, which began October 30, the defendant acknowledged "both buying the doll and downloading and storing the abusive materials," the lawyers said, as cited by Fredrikstad Bald.
READ MORE: British couple jailed after live streaming sexual abuse of child to US pedophile via Skype
"I know it's wrong and that's something that's not going to happen again. I am ready to take a jail sentence," the man said in court as cited by Demokraten.
In their landmark verdict Friday, the judges ruled that the "doll portrayed a minor child in a particularly shocking way." According to the court, the seized sex toy "contributes rather to trivialize the sexualization of children, and collective prevention considerations argue for a strict judicial response that may act as a deterrent for such a market."
"Even if we cannot exclude the fact that the doll can act to some degree as a substitute for aggression, it is difficult to conceive that privacy interests can advocate for this product," the verdict read, as cited by AFP.
The six-month sentence was handed to the man for buying the sex doll, as well as for two counts of corruption of minors, who were younger than 16 years old. In 2014, the man reportedly filmed under the skirt of a six-year-old girl and also sent sexual messages to a young girl via Snapchat.
Norwegian customs services seized several child-like sex dolls last year, with the trend alarming the National Criminal Investigation Service (Kripos).
READ MORE: Child-porn images so widespread, police can't prosecute everyone – chief constable
"Kripos estimates that ordering sex dolls designed as a child is an indication that those who order the dolls have a sexual attraction to children. Moreover, the dolls are very realistic and it is possible that sexual intercourse with the dolls can break down barriers to commit violence against children," the agency said in a statement, adding that protecting minors from sexual abuse was one of its top priorities.