Website linked to child prostitution in the US continues to run explicit sex ads in Britain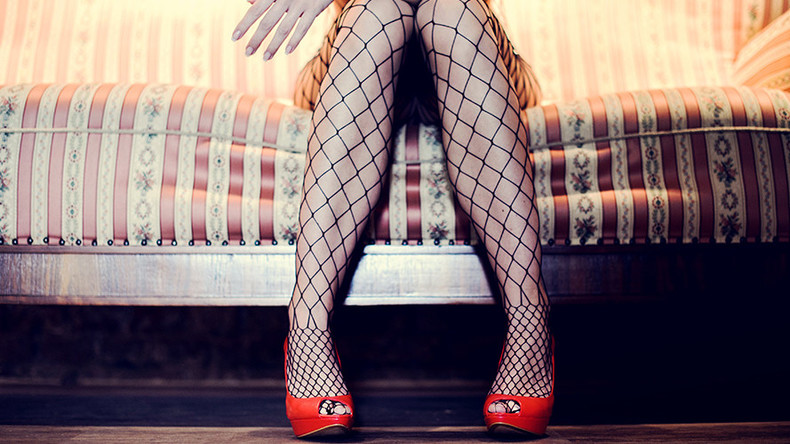 Classifieds website BackPage, which stands accused of facilitating child prostitution in the US, is publishing explicit sex ads in Britain. RT found hundreds of listings touting young-looking girls alongside descriptions including "sweet young tight pink p****," "little English doll" and "pure innocence."
BackPage.com has faced numerous civil and criminal court cases in the US, and has been investigated by the Senate for its "knowing facilitation" of underage trafficking. Codewords such as "young," "teen," "Lolita," "fresh," "Amber Alert" and "new in town" - all believed to indicate children are for sale - were routinely deleted from ads by website administrators before being published in a bid to avoid the attention of law enforcement, the Senate investigation found.
Despite BackPage being forced to shut down its "escort" section in the US this year, it is still very much up and running in the UK. Thousands of listings are posted every week.
All of the codewords, except "Amber Alert," appear regularly on the UK version of the site. Listings include: "Young, sweet and naughty Lolita in Paddington!" "Come and play with Lolita," "Adventurous teen in Marylebone," "Young school girl" and "100 percent young."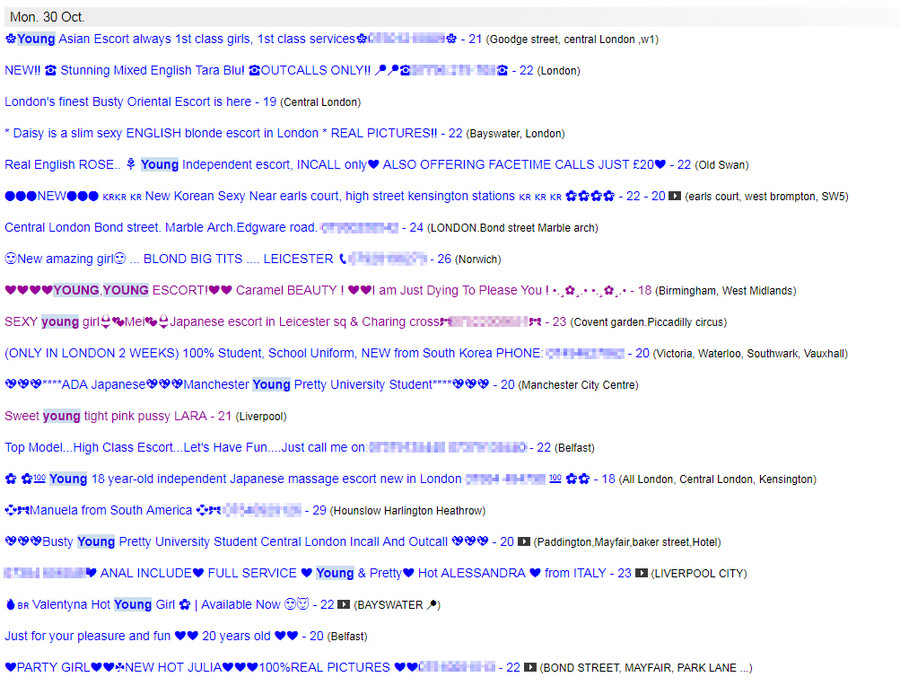 When RT asked Bharti Patel, the CEO of global anti-child trafficking organization Ecpat, whether it was possible that British children were being sold for sex on BackPage UK, she said: "I think if you look, you will find it."
Every BackPage ad includes a requirement that the age of the person selling sex is listed, with most claiming to be in their 20s. "Often it says the child is not a child. The child is made to look like an adult," Patel says.
It is possible not only physical contact with children that is being sold, Patel says, but a "new and remote form of sexual exploitation" where underage girls and boys are directed to do sexual things in front of a webcam.
"I think little children are told: 'There's no contact here. Somebody on the other side will talk to you, will ask you to do different things, but there is no contact.' So this is the way the child is often convinced and allows himself or herself to be used in this way."
A look at BackPage UK's "phones & websites" section reveals listings that include the keywords "cute girl" and "Just 18 Barely Legal - Hardcore Phone Sex."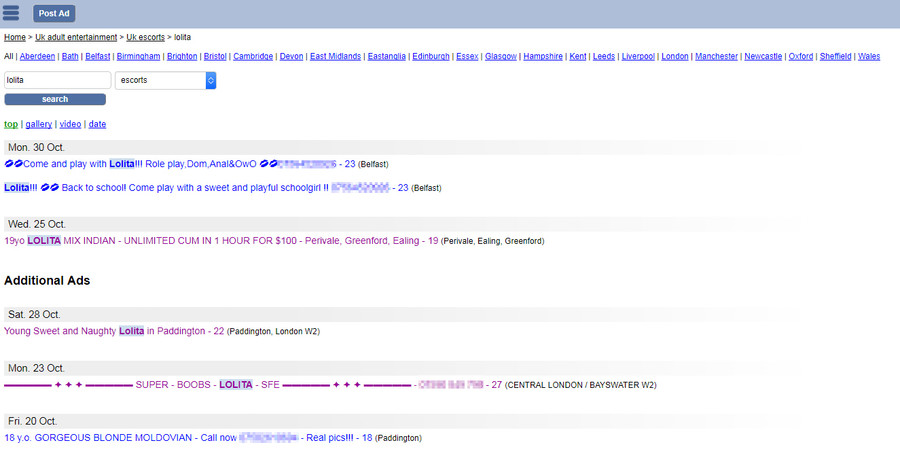 Patel says the true scale of child exploitation online is unknown. "Everyone knows it is a problem, but how big of a problem is still anyone's guess. There is still a lot to understand about this. There is a new and remote form of sexual exploitation [happening]. The access to the internet has an exponential growth - its reach is huge. It is boundless."
Patel has been vocal in pushing for tighter regulation of online platforms, including social-media sites where perpetrators are increasingly finding their victims. "The government shouldn't shy away from looking at how a very strict regulation can help. Regulation where if they are not complied with, there can be some very, very heavy sanctions to the point of closing down various websites."
In a statement to RT, the National Crime Agency (NCA) said it "would not comment or confirm whether we are investigating a specific website or not."
"We are alive to the threat from those who seek to use the internet and other online technology to facilitate child exploitation, and work with partners in the UK and overseas to pursue offender and safeguard potential victims," a spokesperson said.
According to America's National Center for Missing and Exploited Children, about 70 percent of the 10,000 trafficked children recorded in the US go through BackPage.com.
The multi-million dollar site has avoided criminal liability in America as it is not legally responsible for any third-party content published, and has accused critics of unconstitutional censorship. This month, BackPage settled out of court with three claimants who say they had been pimped out on the site aged between 13 and 15.
READ MORE: British couple jailed after live streaming sexual abuse of child to US pedophile via Skype
BackPage's Chief Executive Carl Ferrer is facing several charges of pimping and human trafficking in the US. Ferrer has denied any wrongdoing.
Elizabeth McDougall, general counsel for BackPage, did not respond to RT's request for comment.