US bombers drill over S. Korea, Pyongyang says Washington 'seeks to ignite nuclear war'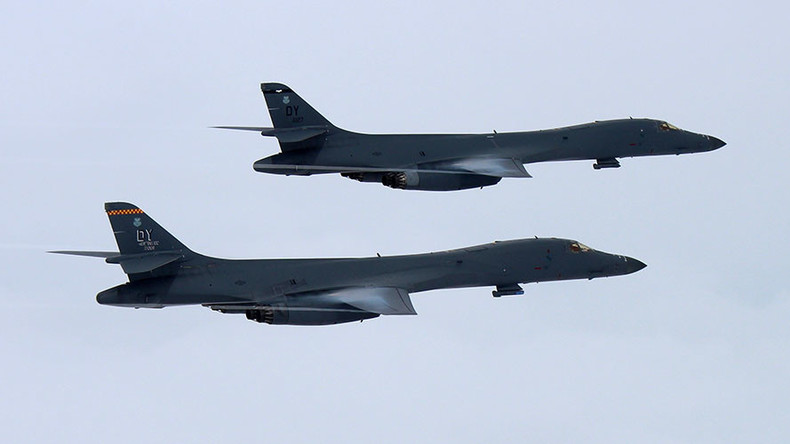 Two US B-1B strategic bombers have conducted drills over South Korea, the US Air Force confirmed. It comes ahead of President Donald Trump's visit to the region as both Washington and Pyongyang continue to goad each other.
The Guam-based aircraft were accompanied by fighter jets from South Korea and Japan, according to the Air Force statement. It said the aircraft flew over the country's Pilsung Training Range. "The bilateral continuous bomber presence (CBP) mission was planned in advance," the Air Force said. It added that the drill was "not in response to any current event."
Read more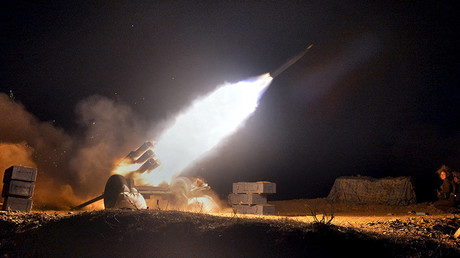 Reacting to the war games, the North Korean State News Agency (KCNA) claimed it was "a surprise nuclear strike drill," alleging it's yet further proof that Washington "is seeking to ignite a nuclear war."
The flyover comes ahead of Trump's first presidential visit to Asia, which will begin in Japan. From there, he will travel to South Korea, China, Vietnam, and the Philippines. The trip is set to be the longest Asia tour by a US president in more than 25 years.
Trump's trip is aimed at increasing support for depriving North Korea of resources in an effort to pressure the regime to give up nuclear weapons, according to officials in Washington. "The president recognizes that we're running out of time (to deal with North Korea) and will ask all nations to do more," White House national security adviser H.R. McMaster told reporters on Thursday.
Meanwhile, Seoul held a National Security Council meeting on Friday to discuss possible unilateral sanctions against Pyongyang. It may announce measures ahead of Trump's arrival in the country, according to a presidential official. "Unilateral sanctions by South Korea wouldn't have much practical impact but have a symbolic importance," the official said, as quoted by Reuters.
North Korea has not launched any missiles since September 15, representing its longest pause this year. However, activity has been detected at its missile research facilities in Pyongyang, suggesting that another launch could be imminent, South Korea's spy agency told lawmakers on Thursday.
Read more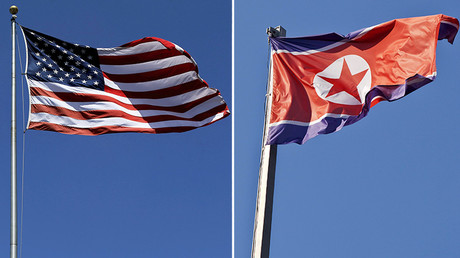 The US and South Korea have staged numerous joint drills in the region, enraging Pyongyang which claims that such training is rehearsal for an invasion. Less than three weeks ago, a naval drill between the two countries prompted the North to renew its threat to fire missiles towards the US territory of Guam.
"Such military acts compel (North Korea) to take military counteraction," Kim Kwang Hak, a researcher at North Korea's Institute of American Studies warned, according to Stars and Stripes. "We have already warned several times that we will take countermeasures for self-defense, including a salvo of missiles into water near the US territory of Guam."
Following Pyongyang's hydrogen bomb test in September, the deputy head of the Russian Federation Council Committee for Defense and Security told Interfax that North Korea's possession of such a weapon was a "big, serious concern."
However, Moscow has also accused Washington and Seoul of "provoking" North Korea. State Duma Foreign Affairs Committee head Leonid Slutsky said in September that "the United States and South Korea are provoking Pyongyang by flexing military muscle and making repeated threats of intervention and pre-emptive strikes."
That same month, Russian President Vladimir Putin said that "ramping up military hysteria in such conditions is senseless – it's a dead end." He added that it "could lead to a global, planetary catastrophe and a huge loss of human life," pointing out that only diplomacy is the only way of resolving the crisis on the peninsula.