US pushes ahead with 'frequent & substantive' direct talks with N. Korea, despite Trump's dismissal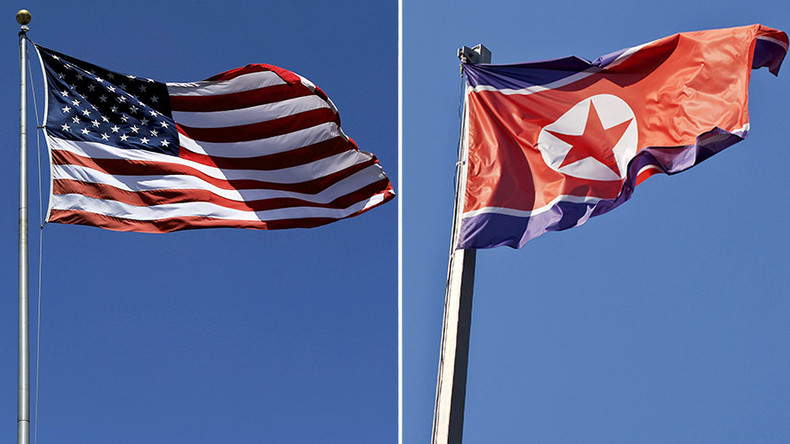 The State Department is conducting ever-broadening behind-the-scenes talks with North Korea, despite US President Donald Trump labeling such negotiations a "waste of time," a senior administration source has told Reuters.
Talks through the so-called New York channel, between the Special Representative for North Korea Policy Joseph Yun and Pyongyang's officials at the UN, have "not been limited at all, both in frequency and substance," the American diplomatic source said.
Initially charged with returning US citizens detained in North Korea, Yun has now been given a "broader mandate," including trying to persuade North Korea to "stop testing" nuclear weapons.
"The preferred endpoint is not a war but some kind of diplomatic settlement," said the diplomat, explaining that options go beyond a "misleading" binary choice of North Korea surrendering its nuclear potential through international pressure, or the US taking military action.
The possibility of a negotiated solution was dismissed out of hand by Trump a month ago, however.
"I told Rex Tillerson, our wonderful secretary of state, that he is wasting his time trying to negotiate with Little Rocket Man [Kim Jong-un]," Trump tweeted on October 1. "Save your energy Rex, we'll do what has to be done!"
"Being nice to Rocket Man hasn't worked in 25 years, why would it work now? Clinton failed, Bush failed, and Obama failed. I won't fail," Trump continued.
Being nice to Rocket Man hasn't worked in 25 years, why would it work now? Clinton failed, Bush failed, and Obama failed. I won't fail.

— Donald J. Trump (@realDonaldTrump) 1 October 2017
Trump's words were a response to Tillerson's comments two days earlier about how the US had been "probing" Pyongyang via North Korean diplomats, sending out feelers through three separate communication channels.
Despite Trump's public lack of regard for his efforts, Tillerson said earlier this month that attempts at talking down Pyongyang, which has conducted several missile launches, and a nuclear detonation test this year, would carry on "until the first bomb drops."
The last time North Korea sat across the table from the US to discuss its nuclear program was during the Six Party talks in September 2007, since abandoned.
American officials such as Yun have traveled to the East Asian country. However, Yun's efforts to secure the release of imprisoned student Otto Warmbier in June turned out to be counter-productive to the diplomatic relations between the two states, as Warmbier was in a coma upon his return and died shortly afterward, sparking a war of words between the White House and Pyongyang.