200 N Koreans killed at nuclear test site collapse – Japanese media (VIDEO)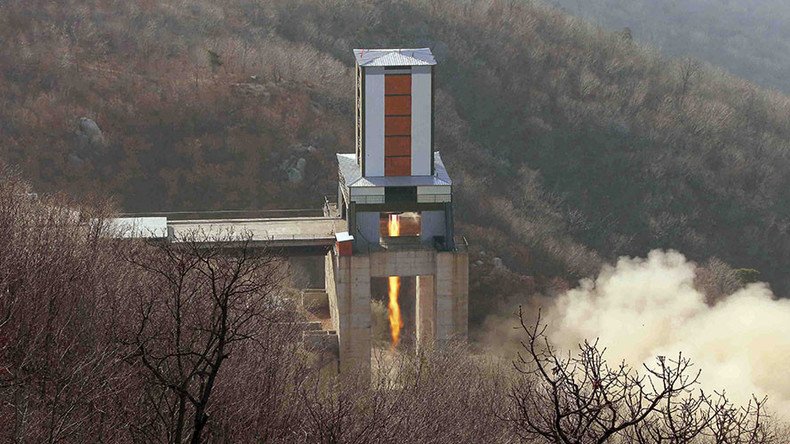 As many as 200 workers were killed in North Korea when a tunnel under construction at the country's nuclear test facility collapsed, according to a Japanese TV report.
Citing Japan's TV Asahi, Reuters reports that 100 workers were affected by the initial collapse, which is thought to have occurred around September 10, a week after North Korea conducted its sixth and most powerful test at the Punggye-ri test site, in the north-east of the country.
Citing unnamed sources, TV Asahi reports that a second collapsed then occurred during a rescue operation, bringing the potential death toll to more than 200. RT has so far been unable to verify these numbers.
The reports come as experts warned that if North Korea conducts another nuclear test at its mountainous test site, it could collapse the area and lead to a leak of radioactive materials.
South Korea's weather agency chief, Nam Jae-cheol, made the remarks during a parliamentary audit regarding a possible implosion at the Punggye-ri test site, where its neighbor to the north has conducted six nuclear tests since 2006.
"Based on our analysis of satellite imagery, we judge that there is a hollow space, which measures about 60 to 100 meters (in length), at the bottom of Mount Mantap in the Punggye-ri site," South Korea's Yonhap news agency reports.
"So, should another nuke test occur, there is the possibility (of a collapse)," he said, adding that should the test site be struck by an earthquake it could trigger the release of nuclear material.
Nam's warnings echo those of Chinese geologists who in September reportedly warned their North Korean counterparts of a potentially catastrophic collapse of the site, should they conduct another test there.
You can share this story on social media: