Palace leak? Macron's dog crashes cabinet media stunt by peeing on gilded fireplace at Elysee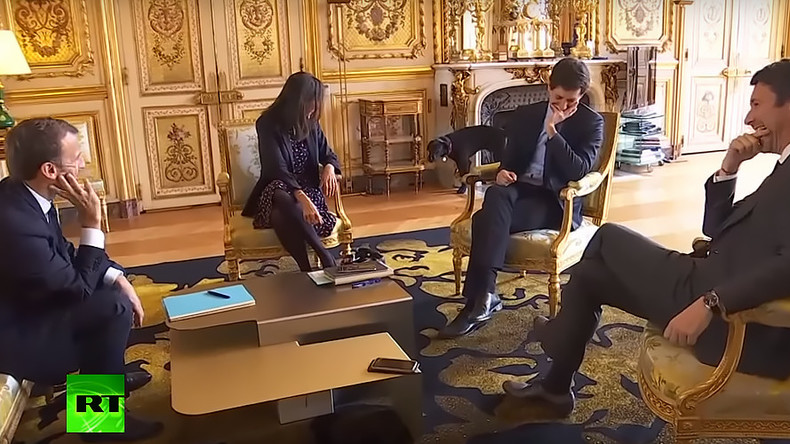 Media favorite Nemo, the dog of French President Emmanuel Macron, has been caught in a steaming hot controversy after derailing a filmed meeting with top officials by urinating on a gilded fireplace at the Elysee Palace.
Junior Minister for Planning Julien Denormandie and Junior Minister for Ecology Brune Poirson couldn't keep a straight face in front of their boss, when earnest discussions of matters of state in front of LCI cameras were interrupted by the sound of streaming liquid.
The shameless culprit was Nemo, the two-year old black Labrador-Griffon cross Macron bought from a rescue shelter back in August.
"I wondered what that noise was," says Poirson, playing coy, in the footage.
"Does this happen often?" asks Denormandie.
Macron shakes his head.
"You've triggered utterly unusual behavior in my dog," replies the president.
Macron was trying to combat flagging personal ratings and an image as a high-handed technocrat when he spent several hours selecting the dog with his wife Brigitte. Since then, it has featured in predominantly positive stories, such as when it "stood to attention" next to Niger's President Mahamadou Issoufou at an official ceremony.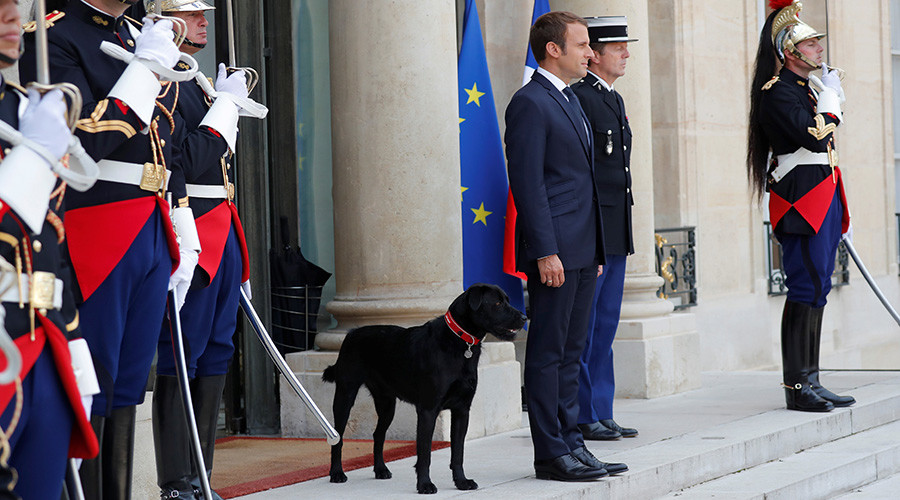 It is a tradition for all French presidents to acquire a pet Labrador in office, though several previous four-legged occupants of the Elysee Palace subsequently acquired a poor reputation for unruly behavior or causing damage, and it is unclear if the fireplace incident will dampen Nemo's popularity.