Over 60 killed in suicide bombings at 2 Afghanistan mosques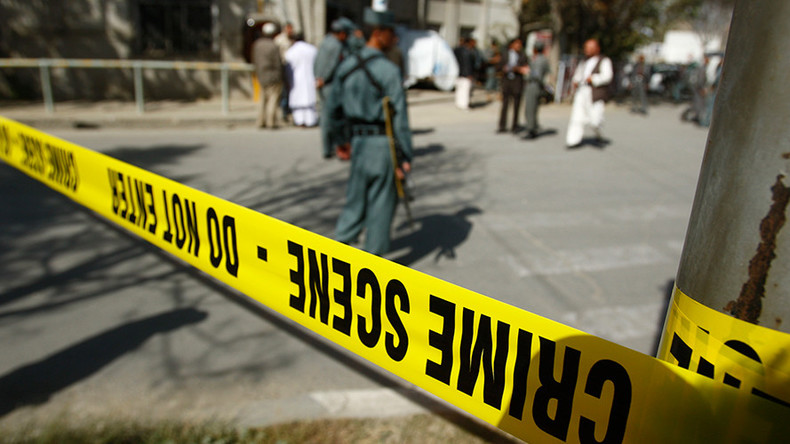 A suicide bomber killed at least 30 people in a Shiite mosque in the Afghan capital, Kabul, a senior security official told local media, while another bombing in central Afghanistan claimed another 33 lives.
The first bombing took place inside the Imam Zaman mosque in the western Dasht-e-Barchi district of Kabul, during Friday night prayers.
At least 45 people were injured in the attack, according to an official at the Interior Ministry, cited by AP.
The Dasht-e-Barchi neighborhood is home to many ethnic Hazaras, a minority in Afghanistan that practices Shia Islam. Locals rushed to the scene to help the victims, chanting "death to ISIS [Islamic State]," witnesses said.
Islamic State (IS, formerly ISIS/ISIL) claimed responsibility for the attack on the Shiite mosque in a statement Saturday. However, the group has not provided evidence to back up the claim.
The Sunni extremist group has carried out many attacks on Shiite targets in the past.
#Kabul police spokesman Basir Mujahid confirms the explosion, but says the type of the blast is not known so far.

— TOLOnews (@TOLOnews) October 20, 2017
Local media also report that a Sunni mosque in Afghanistan's western Ghor province was targeted in a suicide bombing attack which claimed the lives of at least 33 people. The incident was confirmed by the regional governor's spokesman, Abdul Hai Khatibi.
The bombing in Ghor may have been targeting a local warlord, Abdul Ahed, who was also killed in the attack, according to officials. However, no organization has claimed responsibility for the Ghor bombing either.
Various extremist groups have staged regular attacks, including suicide bombings, in Afghanistan targeting government forces and populated areas. The same mosque was hit in an incident involving an explosion followed by gunfire in August.
At that time, 13 people were killed and dozens injured in the assault claimed by Islamic State (IS, formerly ISIS/ISIL).
READ MORE: At least 13 killed in blast & shooting in Kabul mosque, ISIS claims responsibility (PHOTOS)
In late September, another Kabul mosque was hit in a suicide bombing that left five people dead and 19 injured.