Facebook pressured by Senate to work with social platforms in hunting 'bad actors'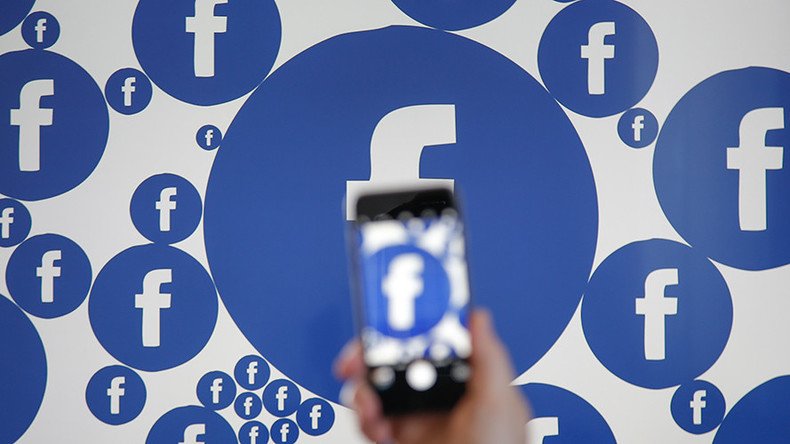 Facebook is 'fully cooperating' with the US government and other companies to identify "bad actors," the company's top executive said, referring to accusations that ads posted by accounts "likely operated out of Russia" influenced the 2016 election.
"When these bad actors are trying to cause harm, they don't just go on our platform ‒ they go on others," Facebook's Chief Operating Officer Sheryl Sandberg told Axios on Thursday. Facebook is working with both the US government and other technology companies "so that when anyone identifies a threat, we can get them [sic] off all of our platforms."
Without offering specifics, Sandberg said that "things happened on our platform in this election that should not have happened ‒ especially, and very troubling, [sic] foreign interference in a democratic election."
In early September, Facebook's chief security officer said the company had found approximately $100,000 in advertising spending between June 2015 and May 2017 associated with roughly 3,000 ads that were connected to about 470 "inauthentic accounts and pages."
Facebook went on to state that "our analysis suggests these accounts and Pages were affiliated with one another and likely operated out of Russia." The company has offered no evidence for these claims. None of the ads was officially shared with the public, although several news outlets said they had been shown some examples.
Sandberg said the ads should "absolutely" be released to the public, that Facebook was "fully cooperating" with US government investigations into the alleged Russian meddling and will "give them the material they want."
According to its privacy policy, however, Facebook says it will "push back on any requests that are too vague, broad or that don't satisfy legal requirements."
Facebook, Twitter and Google executives have been summoned before the Senate Intelligence Committee on November 1, to testify about allegations that "Russians" have used their social media platforms to somehow influence the 2016 presidential election. The highest-ranking member of the committee, Senator Mark Warner (D-Virginia), has repeatedly blamed ads targeting voters in specific counties for enabling Donald Trump to defeat Hillary Clinton in the election.
Meanwhile, the UK government has suggested regulating Facebook and Google as media companies and publishers, which would make them legally responsible for the content posted on their platforms.
"We're very different than a media company," Sandberg told Axios. "At our heart, we're a tech company, we hire engineers. We don't hire reporters. No one's a journalist, we don't cover the news."
In May 2016, a former Facebook employee said the employees curating the trending news section let their political bias influence the story rankings, discriminating against conservatives.
Emails from the private email account of Clinton's campaign chair John Podesta, published by WikiLeaks last October, show Sandberg wanting Clinton to "win badly" and promising to help make that happen. Facebook founder Mark Zuckerberg also wrote several personal emails to Podesta, saying their interactions have "really moved [his] thinking."
Asked if Facebook owed Americans an apology, Sandberg told Axios that the company is "determined" to defeat any foreign threats, "because our values are worth defending."
"We think we've done a very thorough job on this Russian actor," she added.
According to a follow-up release from Facebook in early October, 56 percent of the ads were shown after the 2016 election, and one in four ads "were never shown to anyone." The ones that were shared reached up to 10 million users, and were aimed at "amplifying divisive social and political messages across the ideological spectrum," rather than targeting specific candidates, according to Facebook's analysis.
Russia has consistently denied all allegations that it posted ads on Facebook aimed at influencing the election, or that it meddled in the election in any way.
"We don't know who placed the advertisements on Facebook or how, and have never done it. The Russian side has never been part of it," Kremlin spokesman Dmitry Peskov told journalists last month.
You can share this story on social media: