S. Korea & US boost surveillance of North amid fears of new missile tests – media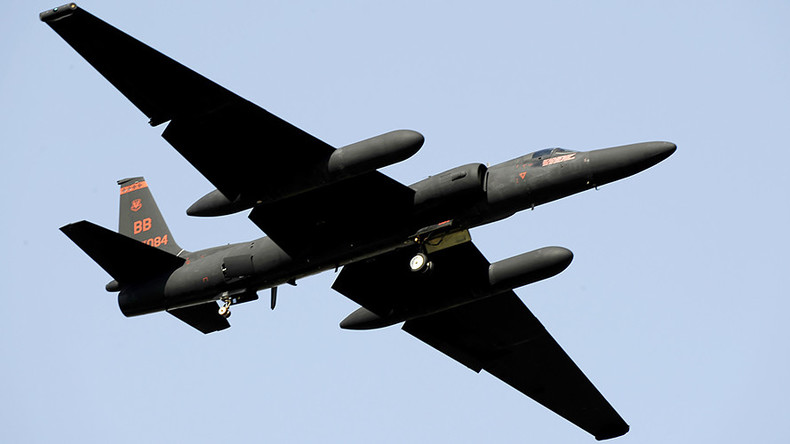 South Korea and the US have stepped up surveillance of North Korea amid speculation that Pyongyang might test-fire a ballistic missile, local media report, citing a military source.
"Some movements have been continuously detected from the North's missile facilities and bases. We are maintaining the heightened reconnaissance and preparedness posture," a Seoul military official said, as cited by Yonhap news agency.
The official reportedly said that US Forces Korea (USFK) has, among other things, enhanced surveillance operations with U-2S ultra-high altitude reconnaissance aircraft, as well as surveillance with RC-800 and RF-16 reconnaissance planes, E-737 airborne early warning and control aircraft, and P-3C maritime patrol aircraft.
An Aegis destroyer, equipped with SPY-1D advanced radar, is deployed in the East Sea, and land-based Green Pine missile defense radar is also operating to detect ballistic missiles from North Korea, South Korea's KBS World Radio reported.
Russian lawmaker Anton Morozov warned on Friday that Pyongyang was preparing to test-fire a ballistic missile that could hit the western coast of the US.
"They [North Korea] are preparing for new tests of a longer-range missile. They even gave us mathematical calculations that they believe prove that their missile will be capable of hitting the west coast of the United States," Morozov, who was among three Russian members of parliament visiting Pyongyang earlier this month to discuss a peaceful settlement of the crisis on the Korean Peninsula, told RIA Novosti.
"As far as we understand, they intend to launch one more long-range missile in the near future. And in general, their mood is rather belligerent," he concluded.
On Saturday, US President Donald Trump dismissed the idea of negotiations with Pyongyang, tweeting that diplomatic approaches to North Korea's nuclear ambitions have never worked.
"Presidents and their administrations have been talking to North Korea for 25 years, agreements made and massive amounts of money paid," Trump tweeted, adding that it "hasn't worked" and all "agreements violated before the ink was dry, makings fools of U.S. negotiators."
He went on to say that "only one thing will work," without explaining what that meant.
North Korea has called for a nationwide struggle against the US and its "gangster-like moves for domination and aggression." The statement came amid reports that the USS Ronald Reagan is expected to arrive at the peninsula for drills with South Korea later this month.
To help resolve the crisis, Russia and China have repeatedly said that North Korea should freeze its nuclear and missile programs, while Washington and Seoul need to abstain from holding war games in the region.
With the standoff between the North on one side and the US and its allies on the other in full swing, a new study estimated that at least 2.1 million people could be killed if Pyongyang launched a nuclear attack on Seoul and Tokyo.
Estimating that Pyongyang has a nuclear arsenal of 25 warheads, the report's author said that "history is replete with 'rational actors' grossly miscalculating, especially in crisis situations," and that another nuclear or missile test might trigger a hostile reaction from Washington, prompting a nuclear strike from the North Korean regime.