ISIS leader Baghdadi, presumed dead, reemerges in new undated audio message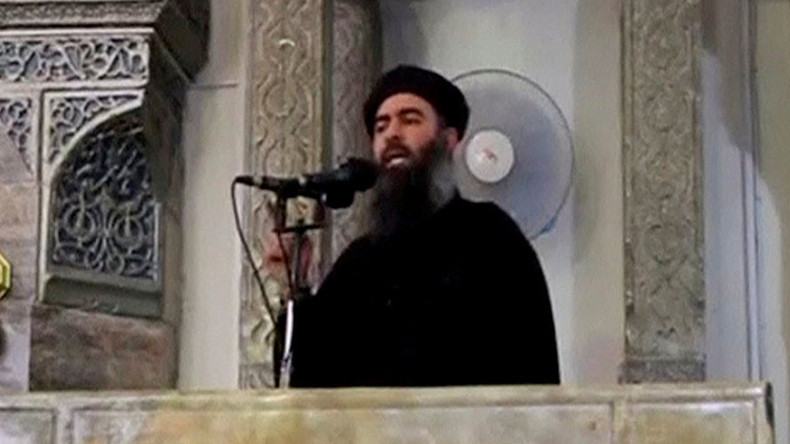 A new undated and yet unverified 46-minute audio recording, alleged to be that of Islamic State leader Abu Bakr al-Baghdadi, has surfaced online. It has emerged following months of silence and an announcement by the Russian military of a "high probability" that the much sought after terrorist was killed in Syria.
Following 11 months of silence, the elusive Islamic State (IS, formerly ISIS/ISIL) leader has allegedly called on his followers to continue fighting in Syria, despite the loss of territory and in the face of imminent defeat. The audio message was released by the ISIS-run al-Furqan outlet, and translated by the Site Intelligence Group.
Read more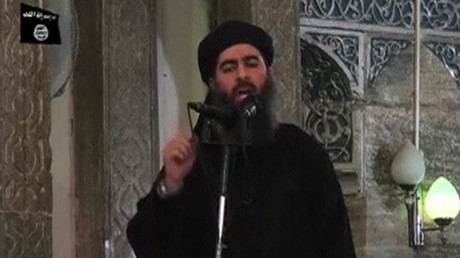 The leader of the self-proclaimed terrorist caliphate made his first public appearance in the summer of 2014 when the group was on the advance and capturing territory in Iraq and later in Syria.
Born Ibrahim Awad Ibrahim al-Badri, he had been briefly detained by US Forces in Iraq in February 2004 before being released as a "low-level prisoner" months later from the Abu Ghraib detention center.
The terrorist leader, who has since repeatedly released messages calling for the establishment of a worldwide caliphate, immediately became the prime target in the fight against IS terrorists.
Although numerous media reports have on a number of occasions speculated on al-Baghdadi's death, neither have the Pentagon nor the Iraqi or Syrian militaries definitively confirmed those reports.
The terrorist leader's previous unauthenticated message was released in November 2016, just weeks after the start of the battle for Mosul in Iraq.
In June this year, the Russian Defense Ministry said Baghdadi may have been killed in a Russian-led air raid near the stronghold of Raqqa in northern Syria on May 28. The strikes targeted a meeting of high-ranking Islamic State chiefs where al-Baghdadi was reportedly present.
READ MORE: ISIS leader al-Baghdadi reported dead for 2nd time in 2 months
However, in late August, Army Lt. Gen. Stephen Townsend, commander of the anti-ISIS forces, said he believed al-Baghdadi was still alive.
Read more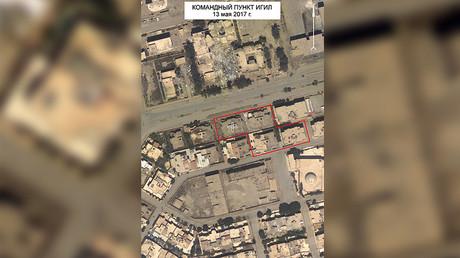 In the new undated audio message, the first in almost a year, the IS chief allegedly makes a number of recent geopolitical references, including the North Korean tensions and Iraqi Kurdistan independence issue. In the message, the voice purporting to be Baghdadi's also talks about the Syrian peace negotiations in Astana,
Al-Baghdadi, also appealed for jihadists to stage attacks worldwide, saying that Western countries are already living in a state of terror. He also urged ISIS fighters to attack media in these countries to fight against "intellectual wars."
Despite featuring some current flashpoint references, the recording has yet to be authenticated though.
"We are aware of the audio tape purported to be of Abu Bakr al-Baghdadi and are taking steps to examine it. While we have no reason to doubt its authenticity, we do not have verification at this point," a spokesman for the US Office of the Director of National Intelligence told CNN.
The Washington Post meanwhile noted, citing online commentators, that the message assumes that Raqqa had been recaptured by a Syrian aligned formation and not US-led forces, which suggests the recording was made in advance without a clear release date.