'Hellish' heat waves could become norm in Europe - study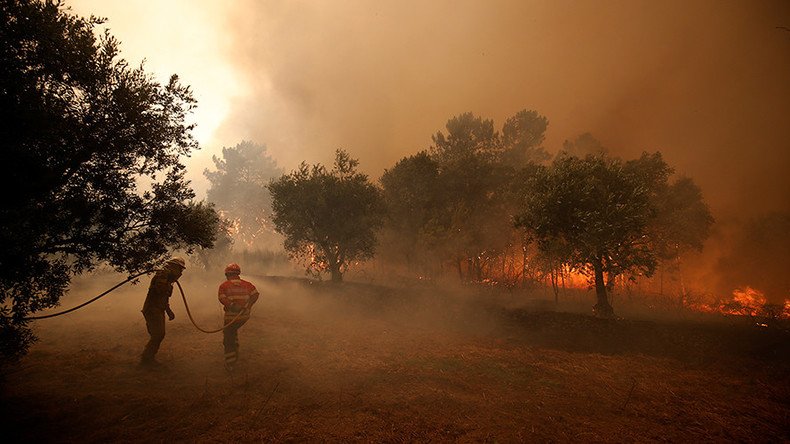 Extreme heat waves could become the norm in central Europe if greenhouse gas emissions are not curtailed, a scientific group has warned.
The World Weather Attribution, comprising climate researchers from Oxford and Melbourne universities and the Royal Netherlands Meteorological Institute, say human-caused climate change has made scorching temperatures in Europe "at least 10 times more likely."
READ MORE: Sicily blazes kill livestock, spark evacuation of homes & hotels (VIDEOS)
The demonically-named 'Lucifer' heat wave brought sweltering conditions above 40C (104F) to the continent this summer, causing wildfire chaos in countries including Italy, France, Greece and Croatia.
It's estimated that thousands of wildfires break out on the continent every year, a problem which the European Commission tracks with the help of satellites.
READ MORE: 'Apocalyptic' scenes in southern France as wildfires force 10,000 to be evacuated (PHOTOS)
And the issue could get worse if estimates from the WWA become a reality.
Last month, the Lancet Planetary Health journal published a study claiming that warming could result in 152,000 deaths annually by the year 2100.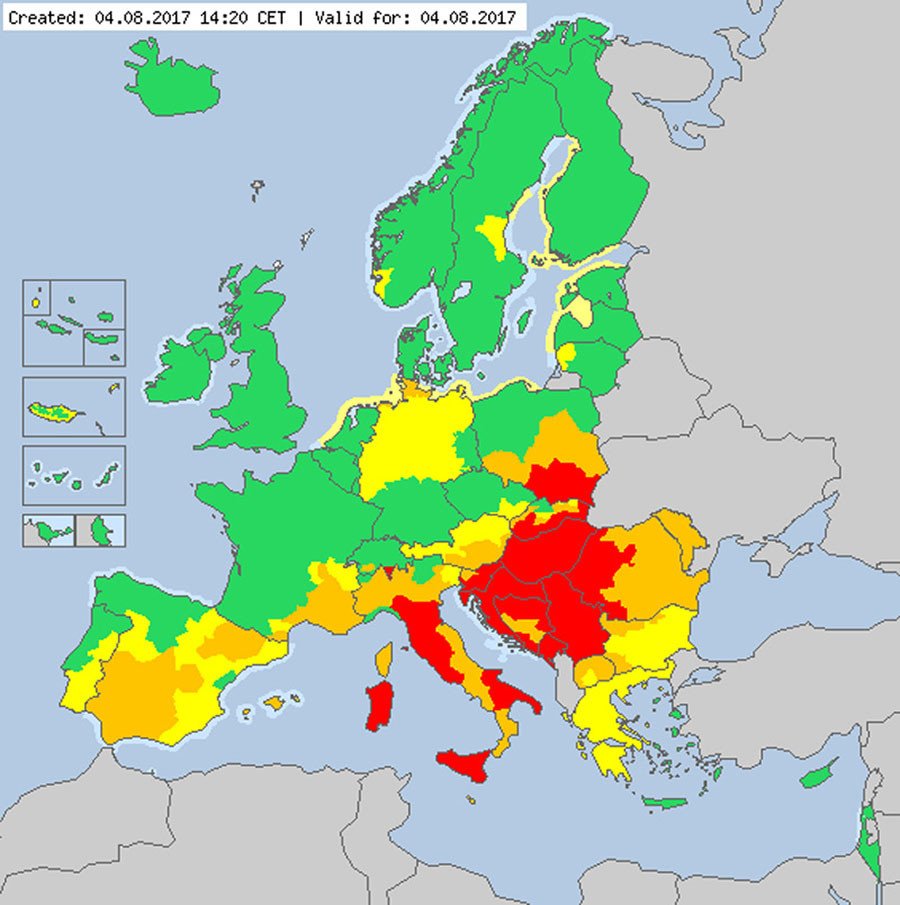 "We found clear evidence of human influence on this summer's record warmth - both in the overall summer temperatures and in the heat wave dubbed Lucifer," said Geet Jan van Oldenborgh, of the Royal Netherlands Meteorological Institute.
"In many towns and cities across southern Europe, there is now a one in 10 chance of seeing a heat wave as hot as we saw during this past summer every summer."
READ MORE: 1000s evacuated as Spanish wildfire rips through UNESCO World Heritage site (PHOTOS, VIDEOS)
The WWA highlighted that record heat levels were documented in Spain, France and Croatia this summer.
Using climate change models, and an observational dataset of European weather, the WWA concluded that this year's summer ranked in the top three hottest since 1950.
It also found that the maximum temperatures for this year were 2C higher than the average between 1981-2010.
"Our analysis finds that on several time scales there is a positive trend in hot temperatures extremes," the study states.
"A hot summer or heat wave as observed last summer would have been very rare a century ago, but is already fairly common today, with about 10% chance every year. By the middle of the century this will be normal weather."
You can share this story on social media: