US potential withdrawal from Iran deal to send 'worst signal' to Pyongyang – Nebenzia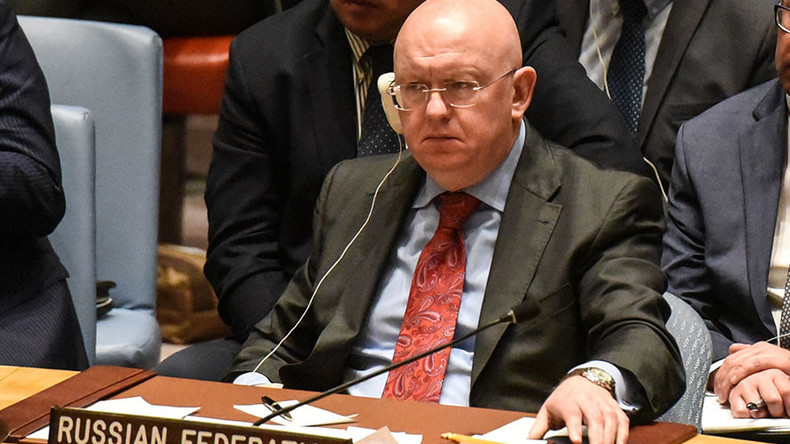 If Washington rips up Iran's nuclear deal, it will send the wrong message to North Korea and shake its faith in diplomacy, Russia's UN envoy Vassily Nebenzia said at the UN meeting on non-proliferation of weapons of mass destruction.
"Iran did find itself linked to DPRK [North Korea] because if the United States leaves the JCPOA [nuclear deal] this will be the worst signal we can send to North Korea," Nebenzia said.
Read more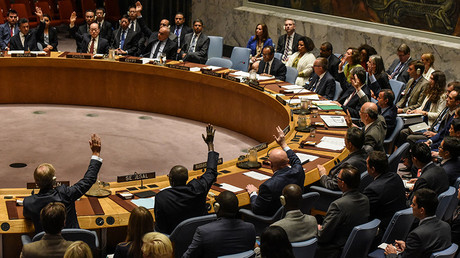 He also called the Joint Comprehensive Plan of Action (JCPOA) – the landmark deal between five permanent UN Security Council members plus Germany with Iran – a "symbol of the triumph of multi-party diplomacy."
Nebenzia went on stress that the deal serves as an example that even the most complex international issues can be solved through negotiations, provided there is enough political will.
He lamented that "recently, we have seen irresponsible, unilateral attempts to derail this breakthrough, collective agreement," while expressing hope that the "reason prevails" and the JCPOA will stay intact and be implemented in full.
READ MORE: Moscow has become 'very convenient scarecrow' for US – Russia's UN envoy
Responding to US Secretary of State Rex Tillerson's allegations that Russia is impeding efforts aimed at the non-proliferation of nuclear weapons, including by "seeking to weaken the International Atomic Energy Agency's independence in investigating clandestine nuclear programs," Nebenzia said the claims took him aback.
"It was a surprise today to learn from the Secretary of State that Russia is undermining the IAEA, this is of course something new to us," he said.
Speaking at the meeting, Tillerson accused Moscow of intention to "weaken global norms and undercut efforts to hold nations accountable." With that he did not specify what nations Moscow allegedly helped.
READ MORE: Peace in serious jeopardy; no military solution to Korean peninsula crisis – Russia's UN envoy
The US top diplomat further called on the Russian government to abide by its commitments on nuclear security and arms control, if "Russia wants to restore its role as a credible actor in resolving the situation with North Korea."
For his part, Nebenzia pointed out that the situation on the Korean Peninsula is at risk of spinning out of control at any minute, adding that diplomatic efforts are needed immediately to stop the crisis.
"It's time to start now, without losing any time, not waiting when the logic of confrontation prevails," he said. The diplomat argued that the lack of a common security mechanism in northeastern Asia, the nuclear program development by Pyongyang, as well as rampant military activity in the region justified by it, are all to blame in the current flare-up of tensions.
Read more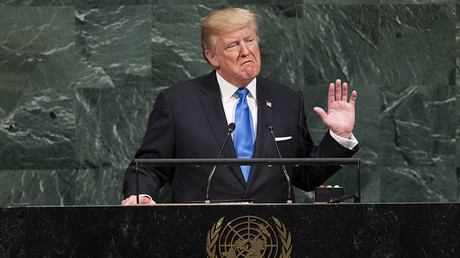 Meanwhile, North Korea's leader, Kim Jong-un, fired back at US President Donald Trump's belligerent rhetoric on North Korea. In a speech at the UN General Assembly earlier this week, Trump threatened to totally destroy North Korea in case of military confrontation between the two countries, while labelling Kim a "rocket man… on a suicide mission."
READ MORE: N. Korea threatens US with 'horrible nuclear strike and miserable and final ruin'
Trump's warmongering speech only persuaded Kim that he is on the right course, the North Korean leader was quoted as saying.
"His [Trump] remarks which described the US option through straightforward expression of his will have convinced me, rather than frightening or stopping me, that the path I chose is correct and that it is the one I have to follow to the last," Kim said in a statement, distributed by the country's state-run KCNA news agency, calling Trump's behavior "mentally deranged" and vowing to respond to "the most ferocious declaration of war in history" with the "highest level of hardline countermeasure in history."