Migrants shut down French university campus (VIDEO)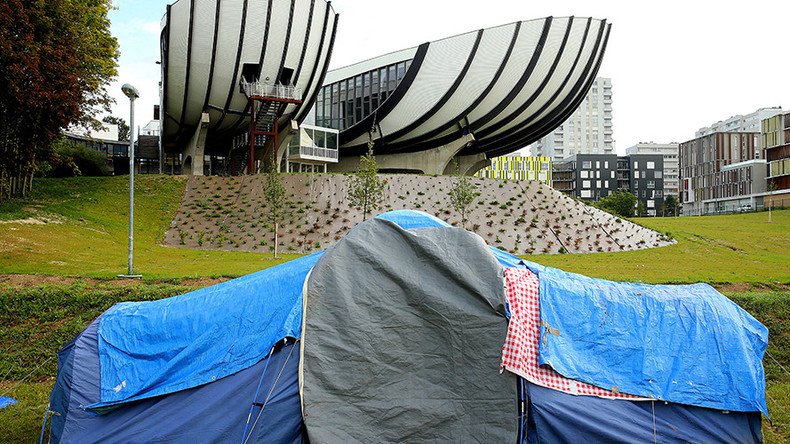 A university in the city of Reims in northern France has indefinitely halted lectures at one of its campuses after dozens of migrants established a camp on its premises.
The president of the University of Reims Champagne Ardenne (URCA), Guillaume Gelle, announced late Sunday that the lectures at the Croix-Rouge (Red Cross) campus have been put on hold "until further notice."
Earlier Sunday, around 40 migrants erected tents outside the campus, L'Union website reported.
Around 8,000 people will be denied access to the campus until "conditions of security have been re-established," Gelle said.
"I demand security for all concerned. You can see in this camp there are children and minors," the URCA president said.
READ MORE: Paris police evicts 2,500 migrants from makeshift camp under 'new' procedures (VIDEOS)
The university's administration has called on students and staff to refrain from visiting the campus, which saw no academic activity on Monday.
Meanwhile, France's main student union, Unef, said that it was a collective decision to allow the migrants to camp at the university's premises after they were "pushed to leave their makeshift shelters" in the town's St John Perse park, BFMTV reported.
"We call on the local authorities, the mayor of Reims and the district to urgently house these families," Unef said.
You can share this story on social media: