Iran's Revolutionary Guards infiltrated US military, obtained proof of ISIS collusion – commander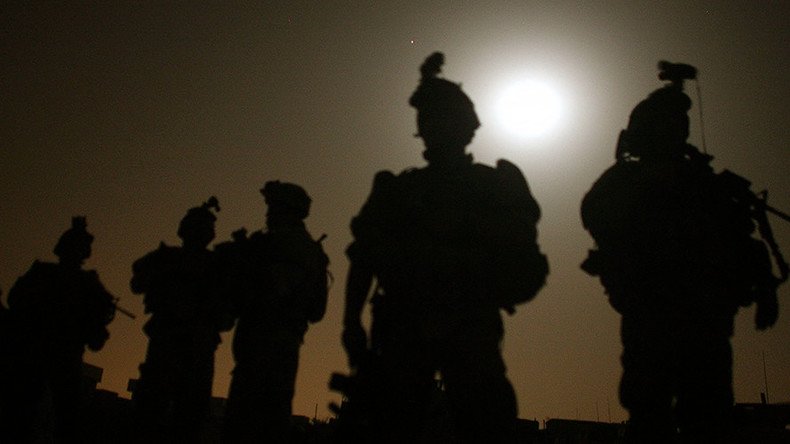 Iranian Revolutionary Guard (IRGC) operatives managed to infiltrate US military command centers and obtain documents allegedly proving collusion between Washington and ISIS terrorists in the region, a top Iranian commander claims.
The claim was made by IRGC Aerospace Force Commander Brigadier General Amir Ali Hajizadeh on Friday during a TV interview.
"We have documents showing the behavior of the Americans in Iraq and Syria. We know what the Americans did there; what they neglected and how they supported Daesh [Islamic State – IS, formerly ISIS/ISIL]," Press TV cited the commander as saying.
If the IRGC receives the green light to release the documents, it would bring more "scandals" for the US, he said.
It is not the first time a top Iranian official has accused the US of aiding terrorists in the region, claiming to have a solid proof of collusion.
Back in June, in the aftermath of attacks in Tehran killing 17 people, Deputy Chief of Staff of the Iranian Armed Forces Major General Mostafa Izadi accused the US of waging "proxy warfare in the region" through IS terrorists, which was a "new trick by the arrogant powers against the Islamic Republic."
"We possess documents and information showing the direct supports by the US imperialism for this highly disgusting [IS] stream in the region, which has destroyed the Islamic countries and created a wave of massacres and clashes," Izadi said.
Izadi's accusations were backed by Iranian Parliamentary Speaker Ali Larijani, who claimed that "the United States has aligned itself with the ISIL in the region." No evidence to support the accusations has been released so far.
You can share this story on social media: