11,000+ blank Syrian passports in the hands of ISIS – media citing secret docs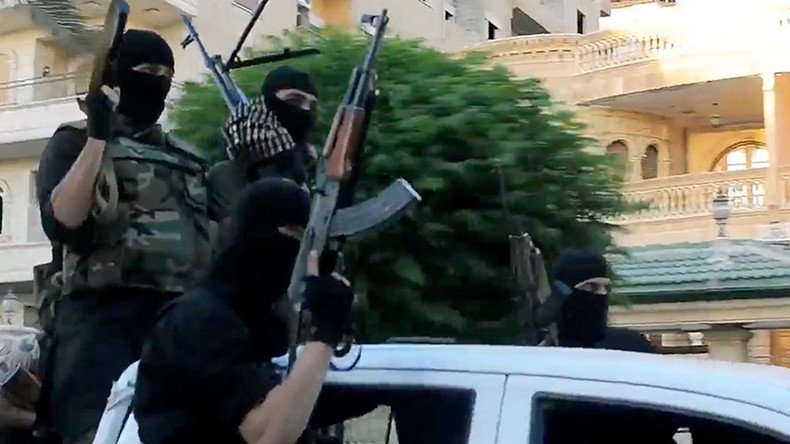 German authorities believe that Islamic State terrorists have stolen over 11,000 blank Syrian passports, confidential documents seen by the Bild am Sonntag newspaper reportedly reveal.
German Investigators have made a list of the serial numbers of the blank passports, the newspaper reported, citing confidential documents of the German Federal Criminal Police Office (BKA), the interior ministry and the country's federal police (BPOL).
"According to BKA information, there are 11,100 Syrian blank passports… in the hands of the IS [Islamic State, also known as ISIS/ISIL]," the documents from the interior ministry reportedly state.
In total, 18,002 blank Syrian passports were stolen from the Syrian government, Bild am Sonntag reported.
Developments in connection with the refugee question have shown that terrorist organizations are using the opportunity to infiltrate potential IS attackers into Europe undetected, a BKA official told the paper.
Fake or altered passports are mostly used "for illegal entry without further motives like carrying out a terrorist attack," the official added.
According to the documents seen by Bild, at least 8,625 passports checked by German migration authorities in 2016 turned out to be counterfeits.
"We are talking about much more cases! These passport holders must now be checked and their accommodation should be searched by police," an investigator within State Criminal Police Office (LKA), an independent law enforcement agency, told the newspaper.
The Bild report comes days after Der Spiegel magazine, citing sources within Germany's security services, reported that several dozen Syrian extremists linked to the al-Nusra Front and IS terrorist groups who committed "numerous massacres" of civilians and captives, have sought asylum in Germany.
Some 60 members of the Syrian Liwa Owais al-Korani or Owais al-Korani Brigade militant group have reportedly arrived in Germany as refugees.
Germany has allowed in more than 1 million asylum seekers since 2015, as German Chancellor Angela Merkel introduced her so-called 'open-door' policy for those fleeing wars in Africa and the Middle East.
The country received some over 740,000 asylum applications in 2016, according to data from The Federal Office for Migration and Refugees (BAMF) published by asylumineurope.org.
The majority of applicants, some 268,000 came from Syria, followed by Afghanistan (127,000) and Iraq (97,000).
Germany has already fallen victim to a series of terrorist attacks carried out by refugees and claimed by Islamic State. In July 2016, at least 15 people were injured after a rejected asylum seeker from Syria blew himself up outside a wine bar near a music festival in the German town of Ansbach.
The same month, a 17-year-old Afghan refugee attacked passengers on a train in Wuerzburg, shouting, "Allahu Akbar" and wounding five people.
The deadliest attack so far took place during Christmas market celebrations in Berlin in December 2016. A Tunisian asylum seeker, who had pledged his allegiance to Islamic State, plowed a truck into pedestrians killing 12 people.
You can share this story on social media: