Tick escapes during Japanese press conference on deadly disease prevention
Published time: 9 Sep, 2017 16:53
Edited time: 10 Sep, 2017 07:35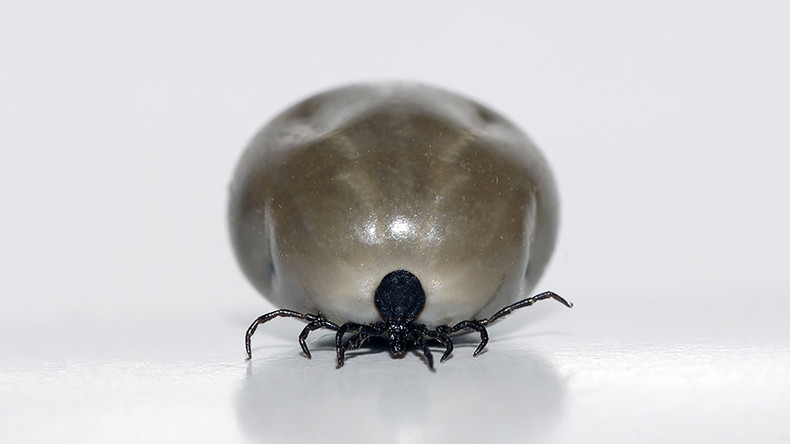 The governor of a Japanese prefecture has apologized after a news conference to raise awareness of a tick-borne disease was interrupted when a live, and potentially lethal, tick disappeared.
Miyazaki Governor Shunji Kono called the press conference in the name of public safety after several residents in the region were struck down with Thrombocytopenia syndrome (SFTS), an infectious disease that kills around 12 percent of those who contract it.
One live and one dead tick were put on display at the press event. However, the conference descended into farce when the live creature, which had been in a transparent vial, escaped the clutches of a government official's tweezers.
"We should have been more careful about safety management as the prefecture is in a position to alert its people," Kono told the media on Tuesday, according to the Japan Times.
"On the part of the prefectural government that was trying to raise awareness, there was a need for more thorough safety control, and I apologize for the inadequacy," he added.
Photographers and journalists were enlisted to help find the runaway critter. Despite their best efforts, the group failed to recover the three-millimeter long tick, forcing them out of the room while the area was sprayed with pesticide.
READ MORE: Woman has both legs & left arm amputated after insect sting
It is not known whether the tick carried the virus.
Symptoms of SFTS include fever, nausea, vomiting, and a reduction in white blood cells. Signs of the disease usually develop within two weeks of being bitten.
A 2012 report on the effects of the disease on people native to six provinces across rural northeast and central China puts the fatality rate at 12 percent.
Last month, a farmer in his 60s from the city of Shikokuchuo died of Japanese spotted fever after being bitten by a tick, the Ehime Prefectural Government said.