Woman has both legs & left arm amputated after insect sting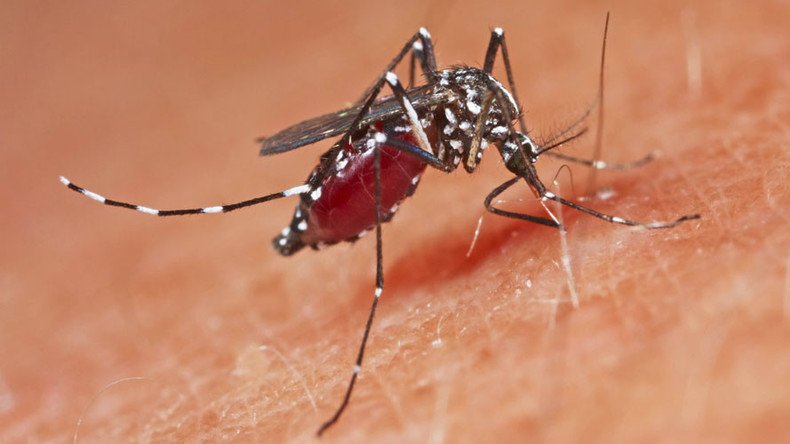 A woman from Cologne, Germany, has lost both legs and her left arm after an insect gave her a sting when she was about to throw out some garbage.
The incident occurred in mid-March, but the news about it only emerged this week.
Sonja Kujas, 43, was going about her day at work as a cleaning contractor when she took out the garbage, and had an insect bite her on the arm.
"I immediately noticed a bump. Then I got dizzy and cold, and felt pain. My colleague called an ambulance," Kujas told Express.
The woman was admitted to a clinic in Frechen as a result. "Sonja lay on a stretcher in the corridor, had to puke and did not look well," said her husband, Andy. But the doctor released her after an examination, a step that Andy said he simply could not understand.
At home, however, the symptoms became worse, and the woman had to be sent back to a hospital (this time to a university clinic) where she fell into a coma.
The insect bite apparently led to a streptococci infection, and took a worse turn, becoming sepsis, a form of blood poisoning. It's not clear if the infection appeared due to the sting itself, or to the scratching afterward.
Her husband recalled: "One could see how her limbs were dying, her arms and legs were becoming black."
In the end, the woman's life was saved, but both legs and her left arm had to be amputated.
Infections are quite a rare complication in case of insect bites, but the woman, who now has to move around using a wheelchair, now wants to let others know how dangerous they can be.
READ MORE: Google's life science division to release 20mn infected mosquitoes in California
"If you have strange symptoms, you should go to a doctor immediately. I would never have dreamed of what would happen."
Sonja is now learning to live with her condition.

"I accepted it quickly, and thought, 'Hey, I survived. I'm still here.' I learned how to start appreciating life again."
You can share this story on social media: