Russia's strength despite sanctions annoys US haters – Russian Deputy FM
There are people in the US establishment who hate Russia so much, that they cannot live without smearing it, the Russian Deputy Foreign Minister told RT in an exclusive interview. He said the fact that Russia remains strong and independent despite all their efforts makes them really mad.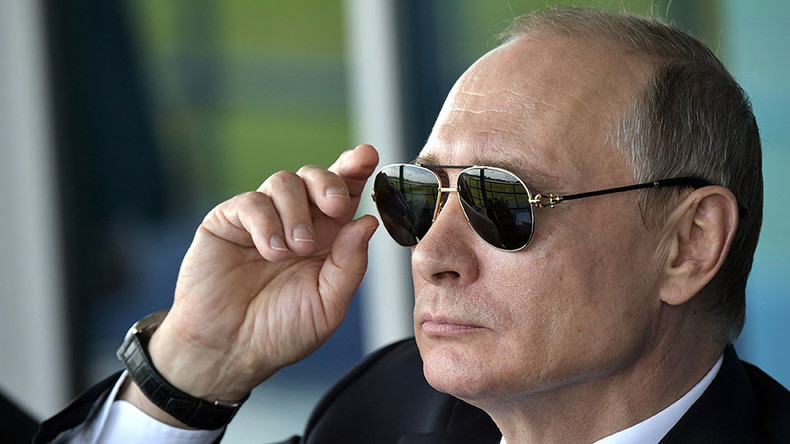 "Since 2013, we have endured 47 rounds of American sanctions imposed for this or that reason or for no reason at all. But Russia didn't become weaker due to them. We came through the negative period after the drop in energy prices and are back on the track of economic growth. This literally makes the people who hate Russia mad," Sergey Ryabkov said.
"There are plenty of those in the US – let me call things by their proper names," he added. "There is an entire group of politicians, commentators, reporters who simply cannot help mentioning Russia negatively in some context. Otherwise they would lose sleep. It's like a drug that requires higher doses to avoid withdrawal."
Ryabkov, who spoke to RT on the sidelines of the BRICS summit in China, acknowledged that for the past few years Russia's relationship with the US has gone from "bad to worse" and suggested that the problem lies in the American establishment, which cannot stand any nation not playing its tune.
"After the end of Cold War they thought they rule uncontested, but then signs came that not everyone was willing to play in an orchestra directed from Washington; that some countries or people would rather play solo, or in a duet, or in a quintet, as [BRICS nations]. That there are various forms of play, and each may be interesting to somebody. For some reason this is perceived as undermining America's core interests and is rejected," he said.
He added that it was up to Washington to decide whether it was prepared to compromise global security and other core values "for the sake of false national pride… and exceptionalism that politicians in the US share regardless of whether they [are] Democrats, Republicans or independents, which infuses the entire American society."
READ MORE: Obama-initiated campaign of Russophobia still lingers in US – Lavrov
The Russian diplomat says the way the US military was muted in its communications with Russia is an example of how Washington hurts its own interests for the sake of ideology.
"Unfortunately, the Americans have put restrictions on themselves and refrain from full-scale communications with [the Russian troops in Syria]. There are some religious sects, members of which put on themselves chains and weights to demonstrate their fight for a cause. Everyone has his own approach, so we leave this for them to decide," he said.
You can share this story on social media: