Obama-initiated campaign of Russophobia still lingers in US – Lavrov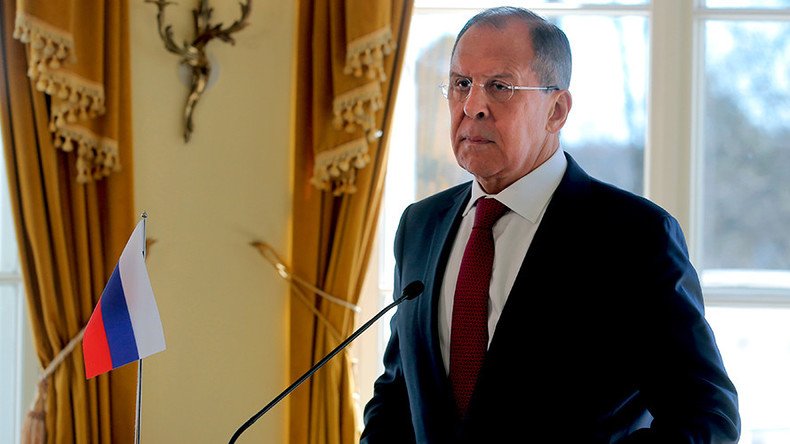 The anti-Russian campaign started by Obama's administration still exists in the US and is being used as an instrument in the US domestic political struggle, Russia's Foreign Minister Sergey Lavrov has said.
"Sadly, the campaign of Russophobia started by Barack Obama's administration still lingers in the US," Lavrov said, speaking at a joint press conference with his Finnish counterpart Timo Soini in Porvoo on Thursday.
"It's clear that it's still there today, first of all, in order to try and use that Russophobic card in the domestic political struggle in the US, including by those who failed to accept the results of the election that took place in full accordance with the US Constitution," Russia's top diplomat added.
Moscow has been long accused of "all mortal sins" in a situation bordering on "hysteria," Lavrov said, adding that though the US Congress continues to create inter-agency structures to investigate "Russian threat," no evidence or supporting accusations against Russia has been presented so far.
"If there are facts, we can discuss them, if there are no facts, we perceive this campaign as pure propaganda aimed at achieving not very plausible goals," Lavrov said.
Asked about current relations between the US and Russia, Lavrov said that Moscow is seeking to promote "normal, mutually beneficial and pragmatic ties." This kind of relations may be achieved only when the two countries show "mutual respect," enjoy "equal rights" and are looking for "balance in perusing their own interests."
At the same time, Lavrov noted that President Donald Trump showed his intention to step away from anti-Russian rhetoric during his election campaign, which was also evident from his recent telephone talk with President Putin.
On Wednesday, FBI director James Comey, who answered questions at a Senate hearing on Moscow's alleged meddling in the elections, called Russia the "greatest threat of any nation on Earth, given their intent and capability."
The White House was quick to distance itself from Comey's statement, with its spokesman Sean Spicer saying that that was "the view of the FBI."
Kremlin spokesman Dmitry Peskov abstained from commenting on the matter, saying that what his colleague at the White House said was sufficient.
In April, President Trump said that US relations with Russia may have hit "an all-time low" and the two counties are "not getting along at all." The statement came after US State Secretary Rex Tillerson held a meeting with President Putin in Moscow during which the countries, nevertheless, agreed to create a working group to find solutions to "smaller problems" and concentrate on bigger issues later.
During a telephone call on Tuesday, Putin and Trump agreed to deepen their cooperation on Syria in an effort to "create the background that would help launch a real peace process" there.
Putin and Trump have decided to "activate the dialogue between the heads of the foreign ministries of both countries who will seek variants to secure the ceasefire regime, stabilize it and control it," the statement on Kremlin's website said.
You can share this story on social media: