Migrant car crime suspects held after applying for asylum at police station as victim reported theft
Published time: 31 Aug, 2017 15:02
Edited time: 1 Sep, 2017 11:25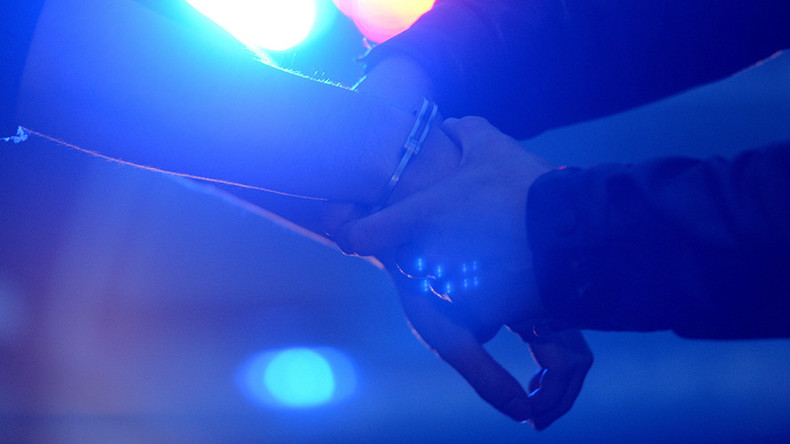 Two Syrian migrants appearing at an Austrian police station to apply for asylum were detained for breaking into a car hours earlier. The owner of the car was at the same station, reporting the theft.
The incident happened last Friday, when two Syrians, aged 22 and 24, broke into a parked car in the western Austrian town of Bregenz, according to a statement by local police.
Although the theft had been filmed by a witness, who reported it to police, an immediate search for the suspects was unsuccessful.
Two hours later, the car owner turned up at the Bregenz police station, where the suspects happened to be requesting asylum.The asylum seekers were identified as the suspects who had stolen items from the vehicle, with the help of the witness' footage. When the items had been found in the migrants' possession, the pair were transferred to a regional prison in Feldkirch on the orders of the local prosecutor.
Some 9,700 migrants have arrived in Austria this year, Defense Minister Hans Peter Doskozil said in May, adding that 6,600 of them had applied for asylum.
In 2015, Austria accepted nearly 90,000 refugees, more than one percent of its population. That allowed Austria to receive a temporary exemption from the EU refugee relocation scheme, under which it committed to take in some 460 migrants from Italy and about 1,400 from Greece.
In March, Vienna said it would double the amount of money paid to migrants who volunteer to return to their home countries, raising the payment to just over €1,000 (US$1,185). The move was said to target "those who are not likely to be granted the right to long-term residence," AFP reported.
With the country having received more than 130,000 applications from asylum-seekers since 2015, the government capped the number of requests at 35,000 for 2017.
READ MORE: Over 11,000 asylum seekers listed as crime suspects in Austria
Last year, Austria saw suspected migrants committing more than 11,000 criminal offenses in first half of the year, compared to 15,236 in the whole of 2015, according to interior ministry figures published in the Krone newspaper. Most of the crimes were drug-related, with theft being the second most frequent crime committed by refugees.
An official report revealed an increase in cases involving xenophobia, Islamophobia and anti-Semitism. Nearly 1,690 such incidents had been reported in 2015 at the height of migrant crisis in Europe.