Austria calls for another extension to emergency EU border controls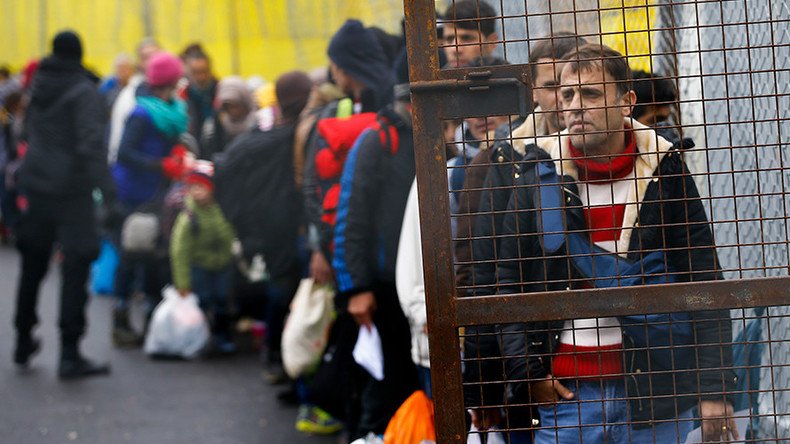 Austrian ministers are pushing for the EU to grant them an extension to emergency border controls, introduced in 2015, to help control the flow of asylum seekers into their country.
Border controls, traditionally abolished within the Schengen zone, were reintroduced by Austria, Denmark, Sweden, Germany and non-EU member Norway during the height of the migrant crisis in 2015.
Initially temporary, the border controls have been granted several extensions. But on Tuesday, EU Migration Commissioner Dimitris Avramopoulos declared that the latest six-month extension, which was filed in the middle of May and expires this November, would be the last one.
Avramopoulos' statement was criticized by Austrian ministers on Thursday.
READ MORE: EU refugee deal with Ankara may derail due to Turkey's internal affairs – Frontex
"If the European Commission is now saying that another extension of the national border controls beyond November is not possible because of legal reasons, then we need jointly to adapt the law to ensure that additional controls are necessary," Defence Minister Hans Peter Doskozil told the Austria Press Agency, adding that 9,700 migrants have entered Austria this year, of whom 6,600 have applied for asylum.
Doskozil said the original Schengen rules, which allow for passport-free travel across much of the continent, were "agreed under absolutely different circumstances."
"If border controls are necessary because the number of illegal migrants rises again then we shouldn't hide behind bureaucratic rules but make border controls possible," Austrian Foreign Minister Sebastian Kurz said on Oe1 public radio.
On Tuesday, the Swedish government announced it was ending ID checks on buses, trains and ferries on its border with Denmark, although it would still keep other border controls in place.
The flow of asylum seekers into Europe has been dramatically reduced by a deal struck between Turkey and the EU in March 2016. Under the agreement, Ankara agreed to start taking back all undocumented migrants that passed through its territory in exchange for evenly splitting Syria refugees between itself and the EU states. The deal also offered Turkey several major visa and political concessions.
You can share this story on social media: