'Without Schengen we would be less protected from terror' – Swiss minister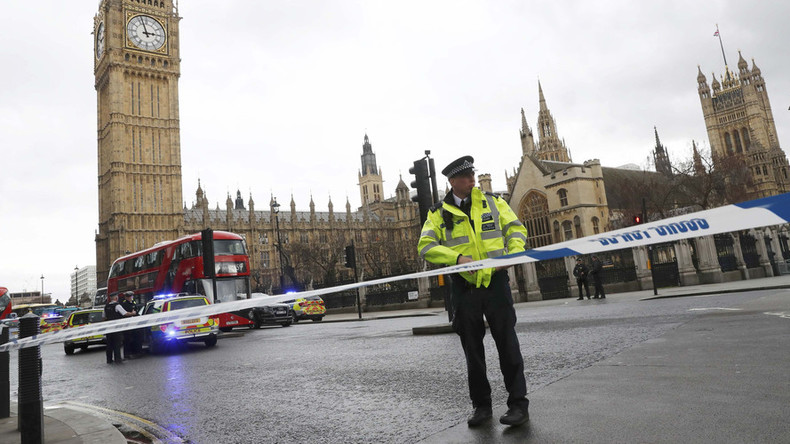 Membership in the Schengen zone gives European states protection from international terrorism, Swiss Justice Minister Simonetta Sommaruga said following Wednesday's terrorist attack in London.
"Without Schengen we would be less protected from terror," Sommaruga said in an interview with Blick news outlet on Thursday, explaining that the Schengen system offers a number of instruments that help lessen the threat of terrorism.
"Try to board a plane without a passport. And without a passport you cannot easily leave the Schengen area. Today, the police can exchange information quickly across national borders. This is one of the key benefits of Schengen police cooperation...
Thanks to the Schengen system, the police can quickly and reliably check whether the suspect is on the radar of the authorities [elsewhere in the Schengen zone]. Without this information, the police have no idea who they're dealing with," the minister said, adding that due to these benefits, "anyone seeking to terminate the Schengen Agreement is irresponsible."
Sommaruga's comments came a day after a gruesome terrorist attack outside the Houses of Parliament in London, where five people (including the attacker) were killed when a British-born Muslim convert rammed into pedestrians on Westminster Bridge and stabbed a police officer before being shot. The minister said she was appalled by the attack, noting that it could easily have taken place in Switzerland, which makes it all the more important for countries to cooperate with one another in battling terrorism and radicalization.
"Terrorists are internationally networked. That is why international cooperation is so important. No state can manage their own security alone," she said. Britain is not a member of Schengen, but does take part in the agreement's information-sharing system. Switzerland has been in the zone since 2008. Sommaruga admitted, however, that even with international cooperation it is impossible to monitor every potential attacker, especially home-grown terrorists who are radicalized "inconspicuously." She said that the public should be vigilant and assist authorities by reporting suspicious people or activities.
The Schengen system allowing for free passage of people between its 26 member countries without a passport has been criticized since the beginning of the migrant crisis, as many believe it has made it easier for migrants, as well as terrorists and other criminals, to move around the zone unchecked.
Flooded with an unprecedented number of newcomers from war-torn states in Africa and the Middle East, Europe has seen a spike in terrorist attacks in the past two years, either committed by lone wolves or organized groups.
A state of emergency was declared and prolonged in France following last summer's tragedy in Nice. German police have been raiding suspicious neighborhoods after the Berlin Christmas market attack in December, and the terrorism threat level in Italy after the London attack this week has been raised to level 2, which is the highest possible threat level if the country is not in a state of war.
Despite the stated cooperation within the EU and the Schengen zone, recent attacks show flaws in the system. For instance, Anis Amri, a Tunisian man accused of driving a truck into a crowd of Christmas market shoppers in Berlin, is known to have used at least 14 different identities while in Germany and was classified as a potential threat to public safety in 2016, but disappeared from police radar when authorities failed to collect evidence against him.
READ MORE: 'Western intelligence drowning in ocean of information' - former MI5 officer
Also last fall, it emerged that Belgian police missed at least 13 opportunities to arrest the attackers responsible for the 2015 Paris attacks, which claimed the lives of 130 people, before the tragedy occurred, a leaked police report said as cited by Belgian media.
"The number of threat streams that we have of this type within Europe – it's probably higher in Europe than any other part of the globe, with the exception of the places we're actually physically fighting [terrorists], like Syria... Afghanistan and Iraq," US European Command head General Curtis Scaparrotti, who is also NATO's Supreme Allied Commander, said earlier this week.
You can share this story on social media: