Belgian police missed 13 chances to catch Paris attackers before tragedy – report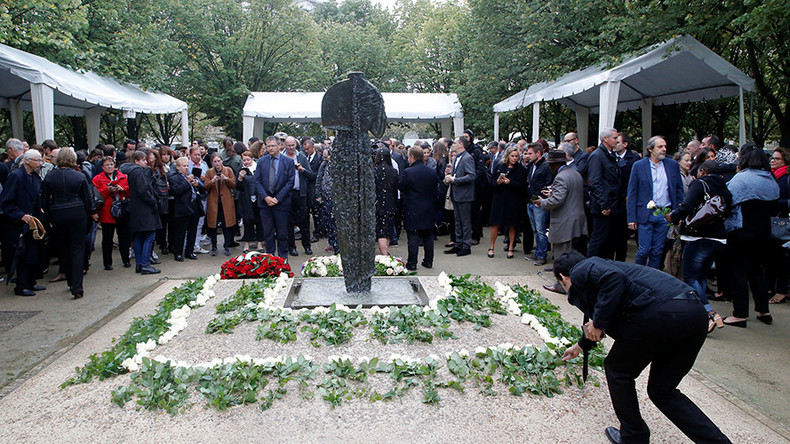 Belgian police missed at least 13 opportunities to arrest the Paris attackers before the tragedy occurred, a leaked police report says, as cited by Belgian media. In about half of the cases, the information wasn't followed up on due to a lack of staff.
The report from the Permanent Oversight Committee on Police Services, also known as Committee P, was released in Belgium's De Tijd newspaper on Saturday.
"After the attacks in Paris on November 13 last year [2015], Committee P began to figure out what our [Belgian] police knew about the perpetrators," the paper said, citing police.
READ MORE: Belgian police knew Paris attackers plotted 'irreversible act' since 2014
All in all, in six of the 13 "missed chances," police didn't examine suspicious conversations that the Paris attackers had, or forward them to higher authorities, due to a lack of resources.
According to police records, in February of 2015, Belgian officers already had phone records revealing that Salah Abdeslam, a key suspect in the Paris attacks that claimed the lives of 130 people, had contacts with known terrorists.
Brussels police were alerted that the Abdeslam brothers were radicalized in January of 2015, some 11 months before the deadly attack. The source who claimed that the Abdeslam family had contacts with Abdelhamid Abaaoud, the mastermind of the attacks, was ignored.
"No one tried to analyze the telephone records. The 'frozen' phone records from the period between March 1, 2014 and February 19, 2015 contained information on conversations between Salah Abdeslam and terrorist suspects," the newspaper reports.
However, that phone data wasn't processed due to a "lack of investigators," the paper said.
Brahim Abdeslam was one of the suicide bombers that blew himself up during the Paris attacks. His brother, Salah, arranged logistics and was also planning to blow himself up before having a change of heart at the last minute. He was captured in Belgium on March 18 after a four-month manhunt, just four days before a series of deadly terror attacks hit Brussels.
The report adds that police had received information about another suicide bomber in the Paris attack, Bilal Hadfi, back in February of 2015, but his case was examined only in August of 2015. The six-month delay was also explained by a lack of personnel.
Bilal Hadfi was a French national who lived in Brussels before going to Syria early in 2015 to join the Islamic State (IS, formerly ISIS/ISIL) terrorist group. He blew himself up on November 13 of that year outside the national soccer stadium.