EU refugee deal with Ankara may derail due to Turkey's internal affairs – Frontex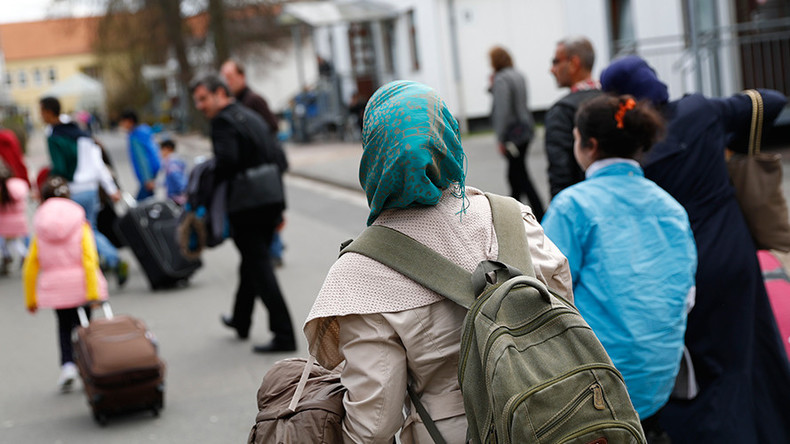 The European Union's deal struck with Ankara to ease the refugee crisis may go awry due to the latest events in Turkey, which include the failed military coup in June, EU's border agency Frontex said in a report, obtained by Welt am Sonntag.
"The instability that came as a result [of these events] could affect the ability of the Turkish authorities to comply with the agreement. This raises questions about the future viability of the agreement," Frontex said in a report, according to German newspaper Welt am Sonntag.
One of the problems highlighted in the report is the identity checks of migrants on borders. Migrants do get registered at check-points in Greece and Italy, but a significant number of people still manage to slip through borders without any papers, which obviously poses danger to security.
"Nevertheless, the exact identification of the large number of migrants without disposal papers remains an important challenge," Fortex said, warning that Islamic State militants may try to find their way to Europe, claiming to be refugees.
Some of the Islamic State terrorists may be trying to get to Europe while others may be on their way back, the agency noted.
The number of migrants coming to Greece through the Balkans has fallen sharply thanks to the EU-Turkey agreement, with Turkish authorities allocating security forces and coast guard against the smugglers.
However, the authorities in Balkans countries found that "illegal migration continues to take place across the Western Balkans," which has been outlined in their letter addressed to Bundestag, Welt am Sonntag reported.
Under the 2016 deal, Turkey agreed to help stop the flow of refugees across its border and take back migrants rejected for asylum in Europe. In exchange, Turkey was promised billions of euros in refugee assistance from the EU and accelerated talks on joining the bloc.
Turkey has repeatedly threatened to pull out of the agreement since Europe's reluctance to carry out its part of the deal, leaving it swinging in the balance.
In March, Turkish Interior Minister Suleyman Soylu warned that Ankara could send 15,000 refugees a month to Europe to "blow its mind," adding that the EU is "playing games" with Turkey.
Earlier, Turkish EU Affairs Minister Omer Celik said that Turkey should reconsider its role in the bilateral agreement. The statement came amid a diplomatic row between Turkey and the Netherlands and Germany.
You can share this story on social media: