Italian prosecutor accuses NGOs of colluding with human traffickers in Libya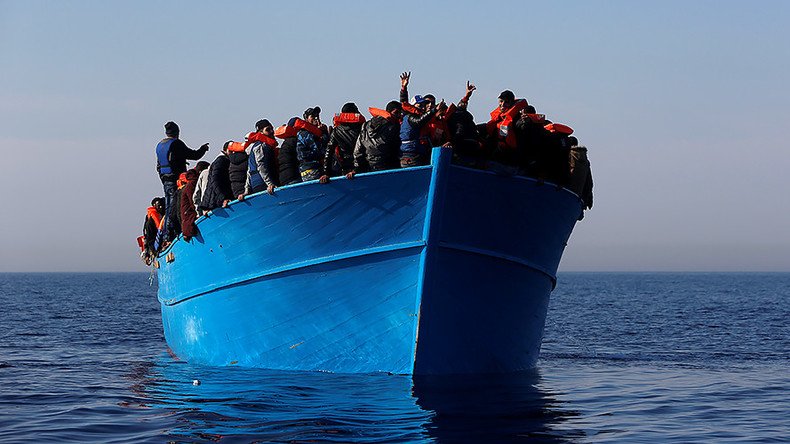 A prosecutor in Sicily has made the extraordinary claim that NGO migrant rescue boats are in direct communication and collusion with human traffickers in Libya.
"We have evidence that there are direct contacts between certain NGOs and people traffickers in Libya," Carmelo Zuccaro told Italian newspaper La Stampa.
"We do not yet know if and how we could use this evidence in court, but we are quite certain about what we say; telephone calls from Libya to certain NGOs, lamps that illuminate the route to these organizations' boats, boats that suddenly turn off their transponders, are ascertained facts," he said.
Zuccaro is a member of a group of prosecutors investigating the trafficking and exploitation of migrants. He told Italy's parliament in March that he was sure traffickers were in contact with rescuers, but didn't have proof.
EU border agency Frontex has long warned against NGO rescue boats, accusing them of encouraging traffickers.
In December, the Financial Times reported on confidential Frontex documents which suggested migrants had been given "clear indications before departure on the precise direction to be followed in order to reach the NGOs' boats."
Zuccaro goes one step further, claiming NGOs are working with traffickers to arrange collection points, instead of waiting for the Italian Maritime Rescue Coordination Center for directions. He has also raised questions about who is funding the NGOs.
Some of the organizations involved in migrant rescues include Doctors Without Borders (Medecins Sans Frontiers), SOS Mediterranee, Save the Children and Malta-based Mobile Offshore Aid Station (MOAS). All have denied accusations that they are in collusion with traffickers.
According to La Stampa, prosecutors are investigating whether some of the newer NGOs involved in rescue operations could be financed by traffickers.
The anti-establishment 5-Star Movement party has also made accusations that NGOs are providing a "taxi service" for migrants.
Luigi Di Maio, vice president of the Chamber of Deputies, a house of Italy's parliament, accused NGOs of being a "taxi of the Mediterranean," and defended his statements in a Facebook post.
"There is an investigation of the judiciary in progress and there are two reports from Frontex that accuse NGOs not only of collusion with the smugglers but also of allowing criminals to directly use the boats of NGOs to transport the immigrants."
Italy is part of an EU-backed plan to strengthen Libya's coastguard to prevent boats leaving. This would see migrants being sent back to Libya, where recent reports have found migrants are being traded in slave markets.
There were 181,000 arrivals in Italy last year, and so far in 2017 there has been an increase of 40 percent year-on-year, with as many as 1,000 migrants alleged to have lost their lives, reports Reuters, citing the International Organization for Migration.
You can share this story on social media: