Over 11,000 asylum seekers listed as crime suspects in Austria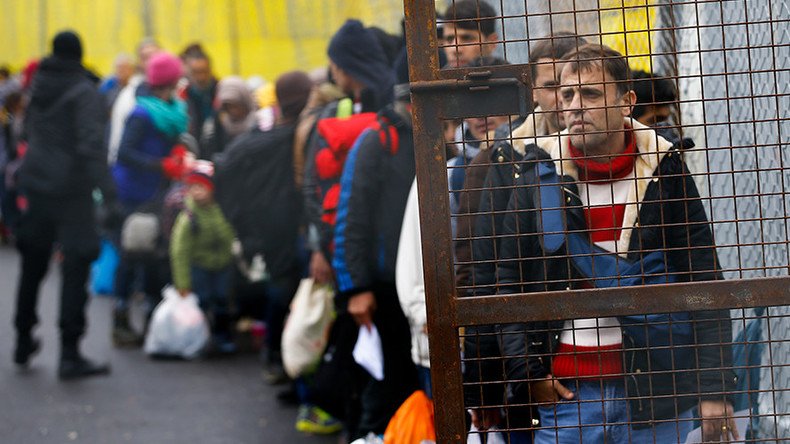 While the number asylum seekers arriving in Austria has significantly dropped, the number having trouble with the law is on the rise. Some 11,158 were suspected of committing offences in the first half of 2016, compared to 15,236 in the whole of 2015.
The staggering figures were revealed by the Austrian newspaper, Krone, which referenced data received by the right-wing Freedom Party of Austria (FPÖ) from the Ministry of Interior as the result of an information request. The statistics are to be officially published on Tuesday.
Drug-related offences are the most common violations of the law committed by prospective refugees, with 3,228 charged. Theft is the second most prevalent offence, with 2,481 suspects. In addition, 628 were accused of making dangerous threats, while 311 were charged with participating in a brawl.
While the heated debate over migrants committing crimes of a sexual nature may grab all the headlines, in fact, only 66 asylum seekers were listed as suspects in rape cases in the first half of 2016, while another 105 were accused of sexual harassment or public sex acts.
Just 13 were suspected of being members of terrorist cells and only two migrants were charged with inciting or approving of terrorist activity.
About a fifth of all offenders, 2,318, come from Afghanistan. Algeria comes in second with 1,631 charged, followed by Morocco with 1,271 suspects, and Nigeria with 1,265. War-torn Syria, from which over one million refugees fled to Europe seeking asylum, is the country of origin of 675 suspects, while 560 offenders came from Iraq.
Notably, the majority of suspects were minors, with teenagers aged 14 to 17 making up the largest group. Moreover, 24 nine-year-old children and 105 children aged 10 to 13 were accused of committing crimes.
On Sunday, four teenage refugees from Afghanistan, aged 15 to 16, and a 22-year-old man were detained over accusations that they had sexually harassed at least three women in the northern Austrian city of Wels during a wine festival. Following the assault, Mayor Andreas Rabl demanded a "zero tolerance" response to such crimes.
In May, the Austrian federal chamber passed a law allowing the government to declare a state of emergency lasting up to six months, and extendable for another three, if the number of refugees applying for asylum in Austria exceeds the cap of 37,500 for the year. By the end of July, Austria had already received a total of 24,260 applications, an average of 3,000 per month. Chancellor Christian Kern said in August that the government would review the pros and cons of declaring a state of emergency in September based on the outcome of negotiations with neighboring countries on readmission agreements.
Some 90,000 asylum seekers arrived in Austria in 2015, overwhelming the country's population of 8-million people and leading to a surge in popularity for the right-wing anti-immigrant party, FPÖ, whose candidate, Norbert Hofer, is currently leading in the polls to win a presidential election re-run to be held on October 2.
READ MORE:Up to 40% of asylum seekers in Switzerland 'disappear'– report
You can share this story on social media: