5 Afghan refugees detained in Austria following sexual assaults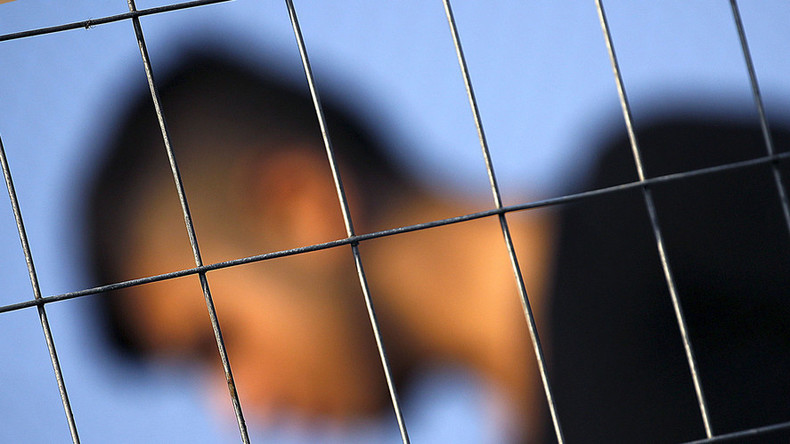 Police in northern Austria have detained five migrants from Afghanistan over accusations of sexually harassing women during a wine festival in the city of Wels. The mayor demanded "zero tolerance" in the wake of the alleged assaults.
According to various Austrian media outlets, police said five Afghan asylum seekers were detained Sunday over links to the sexual assaults, which were said to have happened early Saturday.
Four of the alleged perpetrators appeared to be unaccompanied teenage refugees, aged between 15 and 16, while the fifth is 22 years old. "An assailant aged 15 was identified by one of the victims and accused of" sexually harassing her, DiePresse reports.
According to police, the affected women, eight so far, have reported that the group of assailants included at least two more males. Law enforcers are currently checking this information, while calling on potential victims and eyewitnesses to forward any information to police.
The assaults in Wels happened in a packed celebration tent during a wine festival. "The women reported that the men held them and grabbed between their legs," Nachrichten.at cited police as saying.

In the aftermath of the incident, at least three women immediately filed legal complaints against the suspects. Reacting to the assaults, Wels's mayor Andreas Rabl demanded "zero tolerance" for such cases in a post on his Facebook page.
"Zero tolerance and full consequences for the perpetrators," Rabl wrote, adding that his hometown should not turn into a "greater district for refugees."
Meanwhile, another case of sexual assault during the same festival happened early Sunday, according to Austrian media. A 23-year-old Iraqi refugee was questioned by police after a woman reported she was grabbed by the man at around 5 a.m. local time on Sunday at the festival. The refugee was later set free.
The organizers of Wels's wine festival issued an apology in the wake of Saturday's assaults, while also beefing up security.
"We deeply regret the incident during the last night. Our top priority remains the security of the festival's guests," the statement reads, as quoted by DiePresse.
Last year, a man identified as Amir. A., an asylum seeker from Iraq, raped a 10-year-old boy at a swimming pool in Vienna. After the attack, the man claimed to police it was a "sexual emergency." The assailant was then sentenced to six years in prison for sexual abuse and the rape of a minor.
The most striking case of sexual harassment by refugees occurred however across the border in Germany last year.
Back then hundreds of women said they were harassed by attackers of "North African or Middle Eastern appearances" on 2016 New Year's Eve near the central railway station in Cologne. Similar cases were also reported in other German cities, including Hamburg.
According to the latest figures, published by Die Welt, police registered over 1,200 legal complaints, with at least half of them citing sexual assaults. Law enforcers identified 281 suspects, mostly coming from Tunisia, Morocco, Syria and other Arab countries, while adding that several dozen Germans were also among them.
At least 22 perpetrators were convicted and received minor money penalties or a maximum of a year in prison.
The case sparked massive outrage across Germany and triggered numerous protests, with people lambasting Chancellor Merkel's open-door policy toward refugees.
In July, the German parliament unanimously passed a tougher new law on sex offenses, making any form of non-consensual sexual contact a crime and easing the deportation procedure for migrants involved in sex assaults.
You can share this story on social media: