'Not Germany's waiting room': Austrian defense chief lashes out at Merkel's refugee policy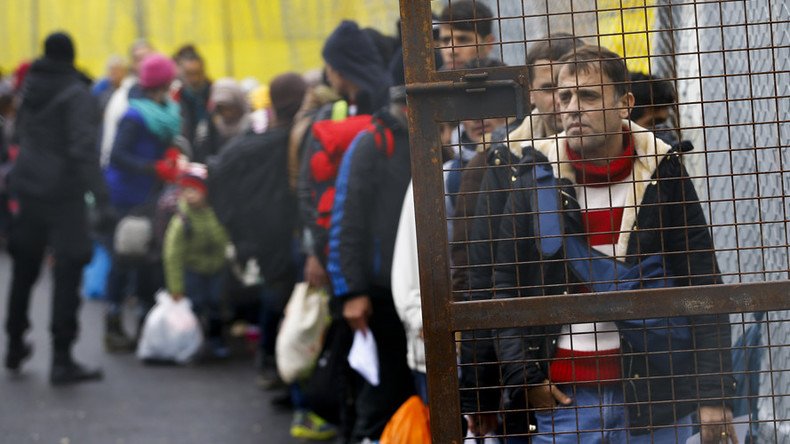 The German chancellor's "we can do it" approach to refugee crisis is "irresponsible" as it lures more migrants to Europe instead of capping their number, Austria's defense minister said, calling on European leaders to promptly convene a "summit on deportation."
"This is not a policy, if Europe stays here in agony and sticks its head in the sand," Hans Peter Doskozil, who is also a member of the ruling Social Democratic Party, told Austria's Krone newspaper in an interview published Thursday. Referring to what he believes is the lack of political will in Europe to offer viable solutions to the crisis instead of repeating past mistakes, Doskozil said Chancellor Angela Merkel committed one such mistake by establishing a "welcoming culture" for potential migrants.
By repeating the "we can do it" mantra, Merkel created a new "attraction factor" with her rhetoric boosting the refugee influx, he claimed.
"The 'we can do it' policy is irresponsible," and counterproductive as it harms Europe as a whole, including Austria, Doskozil said.
"Austria is not a waiting room for Germany," he said, alluding to the fact that many of the aspiring migrants are crossing to Austria in a hope of eventually settling in Germany, seemingly wooed by the impression they will be welcomed here.
READ MORE:Soldiers replace police as embassy guards in Vienna to help tackle refugee crisis
Austria remains overwhelmed by its refugee inflows, with over 100,000 arrivals having been registered since the beginning of the year, according to the observation posts data cited by Defense Ministry experts.
To qualify for refugee status, someone should present evidence that his or her wellbeing is threatened in their home country. The majority of the applicants are coming not from war-torn Syria, Iraq or Afghanistan, but from African countries with no active warfare.
READ MORE:Turkey summons Austrian deputy ambassador over 'sex with under 15s' news headline

Some 20 percent of the asylum seekers to Austria stem from Nigeria, 12 percent from Eritrea, while Gambia, Côte d'Ivoire, Sudan and Guinea account for 7 percent each.
Europe needs urgent action from its politicians if it does not want to relapse back to 2015 when the crisis reached its pinnacle, the Austrian official stressed, proposing to urgently convene a special "Summit on deportation at the European level" to determine necessary steps and enter into negotiations that will allow to return the migrants back to their home countries.
"It is a mystery to me, why the right lessons have not been drawn from the events in 2015," he said.
In order to work out the coordinated "deportation policy" the EU-member countries shall also form an alliance with "all those affected" by the refugee wave.
While Doskozil is sure that a chance to reverse the migrant trend lies in the common effort of the EU countries, he doubts the benefits of the cooperation with Turkey given the tumultuous state of affairs in the post-coup Turkey.
"The Turkish government can no longer be taken seriously after the recent events and statements," Doskozil noted, adding that the visa liberation which was one of the EU-Turkey refugee deal key stones is "far away" from implementation as Turkey is "far away from the European standards."
Given that, Ankara's possible withdrawal from the refugee deal also should be not be deemed a setback as European countries, which "are able to protect their borders" on their own, Doskozil argues.
Earlier, Chancellor Christian Kern hinted Austria can declare a state of emergency over a refugee crisis, if it manages to negotiate the agreements on readmission of refugees with Hungary as well as Slovenia and Italy.
The decree would enable Austrian authorities to turn away refugees directly at the border and detain illegal arrivals even if they file an asylum application.
You can share this story on social media: