Austrian, German party leaders compare Turkey's post-coup crackdown to Hitler power grab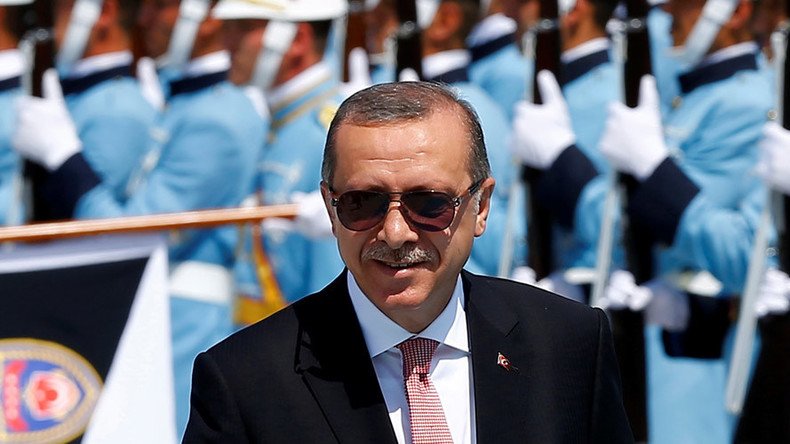 The leaders of Germany's liberal Free Democrats and Austria's far-right Freedom parties have both drawn parallels between the Turkish president's post-coup crackdown and the abuse of power which allowed Adolf Hitler to exert Nazi rule.
A failed military coup attempt to oust and potentially kill elected Turkish President Tayyip Erdogan resulted in a hardline response, with the Turkish parliament approving a national state of emergency. Since July 15 a number of institutions, including media outlets, schools and hospitals, have been forced to close. Some 60,000 public officials have been sacked and thousands of Turkish passports canceled, as authorities persecute those who supported the coup which was allegedly plotted by an outside force.
READ MORE: Turkey orders shutdown of over 130 media outlets, dismisses 1,600 military personnel
In an interview with Bild am Sonntag, FDP leader Christian Lindner said he sees parallels between the Turkey coup attempt and the Reichstag fire in February 1933 which was used by the Nazi Party as a proof of alleged communist plot against the government.
"We are experiencing a coup d'etat from above like in 1933 after the Reichstag fire. He is building an authoritarian regime tailored solely to himself," Lindner said. "Because the rights and freedoms of the individual no longer play a role, he cannot be a partner for Europe."
Earlier, Austria's Freedom Party politician Heinz-Christian Strache also compared the situation to 1930s Germany, where the then-chancellor Adolf Hitler sprung upon the incident to round up members of the communist party and other opposition.
In an interview with Die Presse, Strache suggested the Turkish coup was "guided" by the government with the eventual aim of "making a presidential dictatorship by Erdogan possible."
"Dramatically, we have experienced such mechanisms elsewhere before, such as with the Reichstag fire, in the wake of which total power was seized," Strache added.
It comes as a midweek war of words erupted between Turkish and Austrian officials, sparked by Chancellor Christian Kern's assertion that talk of Turkey to entering the EU is "fiction." Turkish foreign minister Mevlut Cavusoglu later branded Austria "the capital of radical racism" on live television.
You can share this story on social media: