Turkey summons Austrian deputy ambassador over 'sex with under 15s' news headline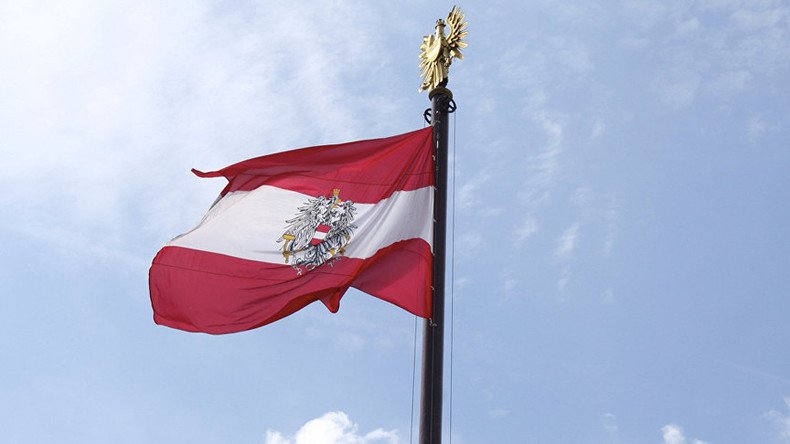 Turkey has summoned Austria's deputy ambassador in Ankara over an "image tarnishing" news headline displayed at Vienna's airport. The ticker read "Turkey allows sex with children under the age of 15."
"Our disturbance and reaction over this display which tarnishes Turkey's image and deliberately misinforms the public have been strongly conveyed to the charge d'affaires," a foreign ministry official told Reuters.
Last month, Turkey's constitutional court ruled to abolish a provision which held that sexual acts performed with children under the age of 15 constituted "sexual abuse," following an application filed by a local court.
Tensions have been running high between Turkey and Europe since Ankara began its crackdown in the wake of last month's failed coup. Tens of thousands of people have been detained, punished and sacked by Turkish authorities for allegedly having links to exiled opposition figure Fethullah Gulen, the US-based cleric that President Tayyip Erdogan accuses of being behind Turkey's troubles, including the coup.
This is not the first time Turkey has bumped heads with Austria either – a mere week ago Ankara called it "the capital of radical racism" after Austrian Chancellor Christian Kern proposed terminating ongoing talks on Turkey's bid to join the EU, which have yielded little success since 2005.
However, Erdogan and his supporters believe that foreign powers care more about the protesters than the legitimacy of the Turkish government.
Summoning high-level foreign officials has been the go-to tactic for Ankara for some time now. Barely two weeks have passed since Turkey summoned the German deputy, complaining that Germany had exhibiting double standards at a pro-Erdogan demonstration in Cologne, where authorities refused to publicly stream a speech by the president, citing security reasons.
Germany has also recently angered Ankara by taking a stance on the Armenian genocide of 1915, which also earned its ambassador a summoning.
However, there have also been discussions in Europe about the very real risks of repeatedly disagreeing with Turkey, let alone making fun of it. Ankara controls the only mechanism capable of stemming the refugee flow to Europe in some measure, thanks to a March deal with Brussels in which Ankara agreed to take back refugees that had arrived in Europe illegally through Turkey, in return for billions of euros in aid and a visa-free regime for Turkish citizens.
READ MORE: Sex & surveillance: US assisted-living homes deny elders' right to intercourse, study says
However, on August 2, Erdogan made it clear that if the EU doesn't institute the promised visa-free travel regime for Turks, it will walk away from the refugee deal. Implementation of the measure has been subject to delays, in large part due to Turkey's overly broad anti-terror legislation.
You can share this story on social media: