'No means no:' Germany toughens sex crime laws in light of Cologne attacks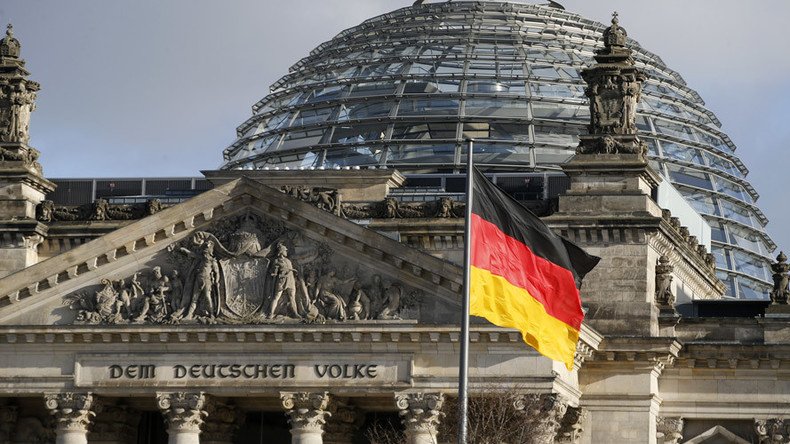 The German parliament has unanimously passed a tougher new law on sex offenses, making any form of non-consensual sexual contact a crime and easing the deportation procedure for migrants involved in sex assaults.
The legislation, dubbed "no means no," covers cases in which a victim withheld consent but did not physically resist the sexual attack. Under the new law, courts should take into account circumstances in which victims did not resist because they were incapacitated, taken by surprise or threatened with greater violence if they objected sexual contact.
Previously, the law required victims to prove that they not only objected to the offender's advances but also physically resisted an assault before any charges for sex crimes could be brought. According to advocates of the new law, such a situation led to the underreporting of sex assaults in Germany.
"In the past there were cases where women were raped but the perpetrators couldn't be punished," said Manuela Schwesig, the German federal minister of family affairs, senior citizens, women and youth.
"The change in the law will help increase the number of victims who choose to press charges, lower the number of criminal prosecutions that are shelved and ensure sexual assaults are properly punished," she added, as quoted by AP.
According to German Justice Minister Heiko Maas, only one in 10 rapes is reported in Germany and just 8 percent of rape trials result in convictions, AP reports.
The law is also aimed at bringing German legislation in line with that of other developed countries and at closing the holes in what some lawmakers defined as an extremely lax legislation.
Preceded by years of heated discussion within the German justice system and fierce debates in parliament, the new law was eventually approved in view of the Cologne sex attacks on New Year's Eve 2015, which provoked public indignation and sparked a fresh discussion of the issue of sexual violence in Germany.
All 601 lawmakers who took part in the debate on the law voted for it. The MPs gave a standing ovation as the law passed the German parliament's lower house.
Entitled 'Improving the protection of sexual self-determination,' the law makes it easier to deport migrant sex offenders, classifies groping as a sex crime punishable with sentences of up to two years in jail, and envisages stricter punitive measures in cases of sexual assault committed by groups.
Now, any sexual crime conviction can be used against an asylum seeker or migrant in processing their application.
In January, the German parliament already toughened the regulations concerning deportation of migrants and refugees convicted of crimes. However, at that time, it required proof of "violence, threats or physical endangerment" along with sexual crime, as well as a prison sentence of at least one year for an offender to be deported.
The new law also makes it illegal for a person to be a part of a group involved in sexual assault, even if that person did not directly participate in the attack. Anyone "who at least tacitly accepts that crimes are committed by a group they are a part of" can now be prosecuted, the legislation says, as quoted by AFP.
This stipulation, which is apparently aimed at dealing with incidents similar to the Cologne sex attacks, provoked criticism from some opposition lawmakers, who branded it unconstitutional and populist.
"The success is accompanied by a bitter aftertaste, which indulges a post-Cologne populism," said Cornelia Moehring from the Left Party.
Numerous allegations of sexual assaults reported in Cologne on New Year's Eve sparked a huge wave of public indignation and criticism directed against the German authorities.
In particular, German police were heavily criticized for their perceived lack of activity during New Year's Eve celebrations in the city as well as for their poor investigations into the crimes. Cologne Police Chief Wolfgang Albers was forced to resign a week after the incident.
In the city of Cologne alone, 1,049 people were victims of attacks allegedly committed by men from North Africa and the Middle East on New Year's Eve, with about 821 complaints being filed to police. Exactly 482 of the complaints reported sexual assaults, Die Welt reported on January 21.
On Thursday, a German court brought the first guilty verdicts on the Cologne attacks. An Iraqi and an Algerian were found guilty of committing sex offenses by a Cologne court and were handed one-year probationary sentences, German media report.
You can share this story on social media: