Cologne judge drops sexual assault charge in first trial over NYE harassment case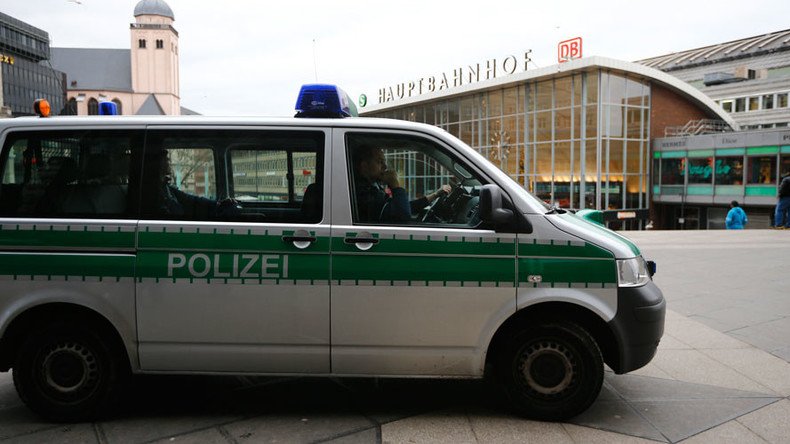 A judge in Cologne has dropped the sexual assault charges against an Algerian man in the first trial over the alleged New Year's Eve harassment of women, German media reported. The suspect and another Algerian national were given suspended six-month sentences for phone theft.
"It can't be clearly demonstrated that the defendant was involved in the sexual assault," the judge ruled.
The 26-year-old Algerian national was accused of being in a group of men who sexually harassed a local woman on New Year's Eve.
The charges said the 26-year-old Algerian male allegedly touched intimate parts of the woman's body, and that he and his 23-year-old accomplice reportedly stole her mobile phone.
However, the Cologne District Court saw no evidence that the 26-year-old Algerian had been a member of the group that sexually harassed the woman.
The alleged victim of the Algerian couldn't confirm the man as the person who attacked her on New Year's Eve, German media reported. During the trial, two witnesses also could not clearly remember the 26-year-old man during the incident, and one of them made contradictory statements.
The 26-year-old defendant received a suspended six-month sentence for theft and handling a stolen phone, broadcaster Deutschlandfunk reported. He claimed that he had bought the phone from a friend, without knowing that it was stolen.
His alleged accomplice, a 23-year-old Algerian national, received the same sentence.
"There are over 1,100 hours of video [showing alleged sexual assaults]," but it is hard to identify the attackers "due to poor lighting conditions and the confused situation on the ground," Ulrich Bremer, spokesman for the Cologne prosecution service, told WRD.
German media also mentioned one more man who is also reportedly involved in a case of sexual harassment on New Year. A 19-year-old Moroccan was arrested in Switzerland and is accused of sexual assault and robbery.
According to the Cologne prosecutor, the man is yet to be charged and will be deported from Switzerland to Germany.
Similar trials are to be held in two other German cities – Dusseldorf and Bielefeld. Dusseldorf authorities recorded at least 69 reports of sexual harassment. One case of sexual harassment has been brought to court in Dusseldorf. The man, whose status and nationality haven't been revealed, is suspected of sexual assaults on New Year's Eve.
Bielefeld currently has five cases of similar offenses. The only individual whom the city authorities wanted to place on trial has disappeared. His whereabouts can't be determined.
Since January 2016, the scandal of asylum seekers reportedly sexually harassing local women has been gathering momentum. One of the largest incidents was reported in Cologne, where "heavily intoxicated" men of "Arab or North African" origin allegedly attacked local women en masse in the city center on New Year's Eve.
Similar cases have been reported in other German cities such as Berlin, Frankfurt and Stuttgart.
Investigators have gathered evidence to prove there were 1,527 criminal cases on New Year's Eve, with 1,218 victims across the country, German media reported. Many of the victims, apart from being sexually harassed, said they were robbed.
In April the latest report by the local branch of the German Interior Ministry said that almost all the suspects involved in the Cologne New Year attacks were from outside Germany, and two-thirds of them came from Morocco or Algeria.
So far 153 suspects have been identified, with 149 of them foreign citizens, including 103 from Morocco and Algeria, according to Ralf Jäger, the interior minister for North Rhine-Westphalia, as quoted by DPA.
An overwhelming 1.1 million asylum seekers came to the country in 2015, and Germans are concerned about the future: 81 percent of the country's citizens say the migrant crisis is "out of control" under Chancellor Angela Merkel's authority, according to a February poll.
You can share this story on social media: