German police raid on two people suspected of plotting assassinations of leftists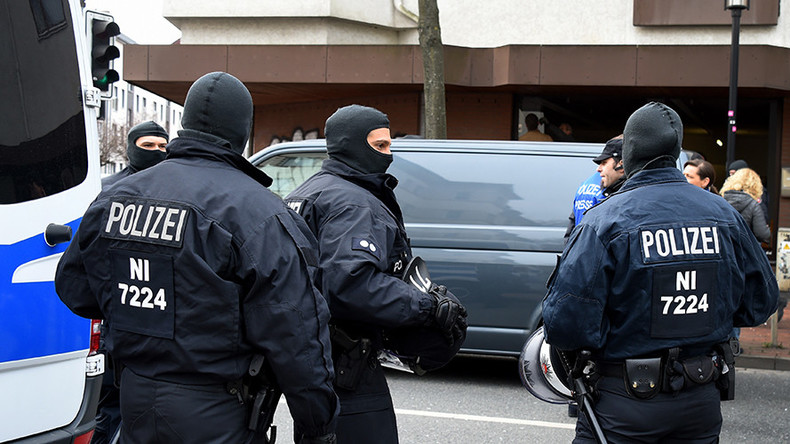 German police have raided the apartments and workplaces of two suspects, who were allegedly planning to assassinate left-wing politicians and activists. Their motive was fear of a state-wide crisis provoked by what they saw as "failed" refugee policy.
The German Federal Prosecutor's Office launched an investigation against two people suspected of planning "a violent act threatening the security of the state." Early on Monday, the German federal police together with specialist police units raided the suspects' homes and workplaces in and around the German north-eastern towns of Rostock and Schwerin.
Read more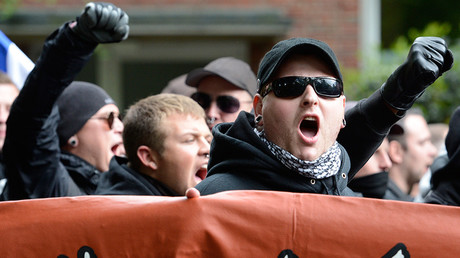 According to the investigators, the suspects anticipated that what they saw as a "failed refugee and migration policy" would lead to an increase in terrorist attacks in Germany that would eventually result in a state-wide crisis, in particular leading to the total collapse of the constitutional system, the German DPA news agency reports.
The two suspects stocked up on munitions and food as part of their preparations for future "hardships." They also saw the forthcoming crisis as an opportunity to stage a strike on the left-wing politicians as well as leftist activists and their sympathizers. They even compiled a list of potential targets.
One of the suspects is a police officer, who served in the Ludwigslust police department, DPA reports, citing the regional interior ministry of the German state of Mecklenburg-West Pomerania. A disciplinary proceeding was initiated against him alongside the criminal investigation, it added.
The other suspect is allegedly a lawyer from Rostock, who is also a lawmaker and the deputy head of the "Independent citizens for Rostock" faction in the local legislature, the Ostsee Zeitung reports, citing its sources. The identities of both suspects have not yet been officially revealed by police.
However, police said that both suspects were known for their links to right-wing groups and even discussed their plans with other right-wing activists on social media.
In the meantime, a spokeswoman of the regional interior ministry said that, so far, the whole issue is about a "mere suspicion," adding that the police raids were conducted to verify this suspicion. None of the suspects has been arrested as yet, according to police.
Read more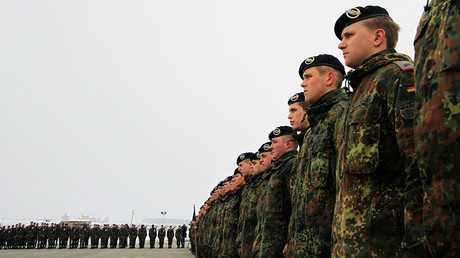 Police raids have also been conducted in the homes of the people linked to the suspects, who were not under suspicion themselves, the prosecutor's office said, adding that there was another police officer among them.
Since 2015 around a million asylum-seekers have arrived in Germany, putting a strain on its social welfare system and sparking a rise in anti-migrant sentiment as well as opening deep rifts within German society.
The massive refugee inflow has led to a surge of right-wing extremism. A total of 208 anti-Muslim incidents were reported across Germany in just the first three months of 2017, the Neue Osnabrücker Zeitung (NOZ) newspaper reported in June, citing security officials.
Right-wing extremists were blamed for most of these incidents, variously involving threatening letters, property damage, attacks on women wearing headscarves and online and verbal abuse.
There were also 900 assaults on refugee centers recorded across Germany in 2016, over 850 of which may have been committed by far-right extremists, according to police. The statistics marked a fivefold increase from 2014 figures.
One of the most high-profile recent cases involved a German officer who planned to stage a 'false-flag' attack and assassinate pro-refugee politicians masquerading as a refugee. The incident prompted large-scale inspections in the German Army that led to investigations being launched into 275 cases of suspected right-wing extremist activity among military personnel.