Pakistan cancels senior US diplomat's visit amid row over Trump's Afghanistan remarks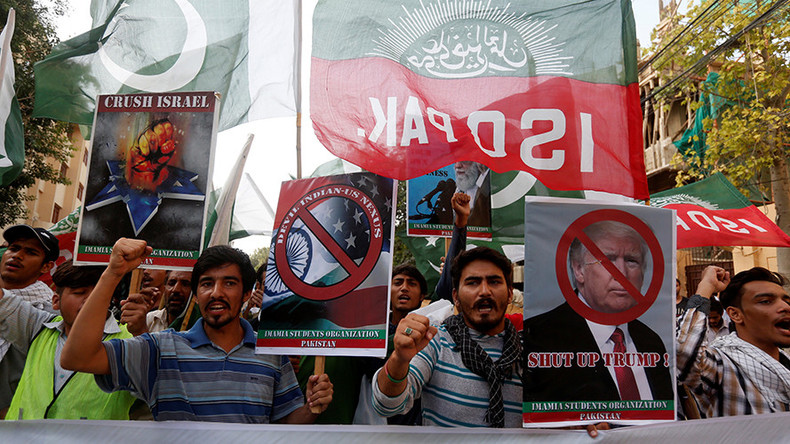 Pakistan has postponed a visit by an acting US assistant secretary of state scheduled for Monday. It comes amid irritation in Islamabad over US President Trump's allegations that Pakistan harbors terrorists and his call on India for help in Afghanistan.
Acting Assistant Secretary of State for South and Central Asian Affairs Alice Wells would have been the first high-profile visitor from the US since Trumps' new Afghanistan strategy was announced last Monday.
On Sunday, the Pakistani Foreign Ministry and the US embassy in Islamabad released similarly-worded statements saying that her visit has been postponed at Pakistan's request until a "mutually convenient time." Neither side said when such a time may come or why Pakistan decided to pull the plug on the visit.
Read more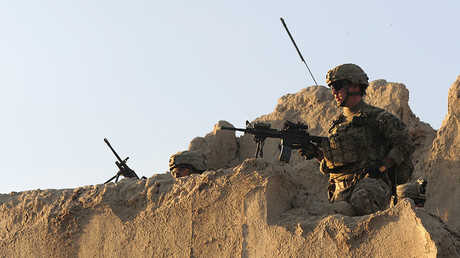 Pakistan Today reported that the visit was canceled both because the US State Department didn't give Pakistan enough time to prepare for it and to send a signal to Washington that Islamabad was unhappy with Trump's remarks on Afghanistan.
"Since sentiments of betrayal are running deep at the moment, the aggrieved party feels it's not appropriate to hold a dialogue. Hence, Pakistan has asked for the postponement of the visit," a ruling party minister told the paper on condition of anonymity.
The Pakistani official said that Pakistan felt being "backstabbed" by the US administration after years of cooperation with Washington.
"We have sacrificed our lives while fighting the terrorists; we have suffered financial, infrastructural and institutional destruction but still we are being blamed by our so-called strategic partners. It's about time we rethink our policies," the cabinet member was cited as saying.
In his speech on Afghanistan last week, Trump accused Pakistan of harboring "agents of chaos" and providing "safe havens" to terrorist groups operating in Afghanistan. Responding to the criticism, Islamabad said the US should make it a "scapegoat" for its own failures in Afghanistan.
READ MORE: US could cut aid to Pakistan, wants more help in fighting Taliban – Tillerson
Pakistan was also angered at Trump's call to India to help more in Afghanistan. Islamabad sees its regional archrival New Delhi as a destructive force in Afghanistan, seeking to hurt Pakistan by seeding chaos in the neighboring country.
On Sunday, a small group of religious students held an anti-US protest in the southern city of Karachi. Police used teargas to prevent the group from reaching the American consulate.