'Please help me protect my nephew,' orphaned Russian boy's uncle pleads with Trump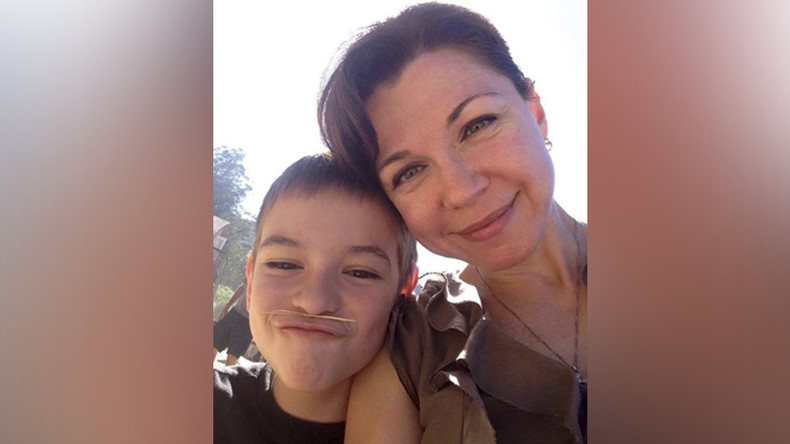 Andrey Morozov, the uncle of 9-year-old Russian boy Daniel Morozov who lost both of his parents in a series of tragic events this week, has appealed to US President Donald Trump to help him win custody of the child.
On Tuesday night, the LAPD shot and killed 48-year-old Konstantin Morozov, ending a manhunt that started after his estranged wife, Natalia Morozova, was found dead in the town of Santa Maria on Monday evening. Media reports said Morozov was suspected of murder and the abduction of his son Daniel, who was with Konstantin but unharmed in the incident. Daniel was then placed into the protective custody of the Department of Family and Children Services in Los Angeles County.
In a letter personally addressed to the commander-in-chief, Daniel's uncle Andrey wrote that his family had just been through an "appalling tragedy." Upon hearing the news, he immediately flew to Los Angeles to take care of Daniel, only to be denied access to the boy by Child Protective Services (CPS).
"I have always treated Daniel like my own son, seeing him regularly when I visited my brother and also when they visited me in Moscow. I talked to the boy every week by phone or Skype," Morozov wrote to Trump.
"I want to protect my nephew and help him to get through everything that's happened. I want him to grow up in atmosphere of warmth and care, surrounded by his relatives and friends. I want to raise him like my own child."
"Please help me to arrange a meeting with Daniel to show him that he is not alone, and that he still has a loving family," he finished by saying.
Daniel's uncle says he's been given no information about why he is not allowed to see his nephew.
"There's no explanations. I brought all the documents: the birth certificate of my brother, my birth certificate, which confirms that we are brothers, brought documents that I have a living space in Moscow, I brought documents about my income… I'm ready to provide anything," Morozov told RIA Novosti.
The Russian Consulate in San Francisco said the boy's custody will have to be decided in an American court.
Morozov told RT that the Russian Consulate in San Francisco could only offer him moral support so far. Though the custody issue may need to be settled in court, he has yet to hire a lawyer.
"I haven't hired a lawyer yet because their fees are very high, as this kind of process can cost not tens but hundreds of thousands of dollars. I don't know if our family will have enough money even if we sell everything," he told RT over the phone.
Earlier, Morozov appealed to Moscow to help him in the potential legal battle for custody, saying his wants to "raise [Daniel] as a worthy member of our society, and create the maximum conditions for his happiness."
According to Morozov, the boy does not have a single relative left in the United States. However, a GoFundMe page set up to raise money for either giving Natalia a funeral in the US or sending her body back to Russia, mentions another possible guardian, Jesse Gonzalez, the boyfriend of Daniel's murdered mother. The page has a few photos of Jesse, Daniel and Natalia hanging out and having fun together.
"The only family he [Daniel] knows here in the US is Jesse and his family. Natalia has been in the US for 19 years and at 9 years old, her son considers this to be his home. Jesse's family believes that Natalia would want him to be with Jesse," the page reads.
Andrey Morozov told RIA Novosti that he is prepared to fight Jesse for custody of the orphaned boy.
"A person who has never brought up this child, who has nothing to do with him, is now trying to falsely portray [their relationship] in such a way that the family does not get its child," Morozov told RIA from Los Angeles. "I think it's shameless."
In the meantime, Morozova's mother, as well as her brother and sister, are also heading to the US to claim custody, according to Olga Avdeeva, Russian regional children's ombudsman. She told Russian media the final decision still rests with the American authorities.