9yo Russian boy's father killed in LAPD manhunt after mother's suspected murder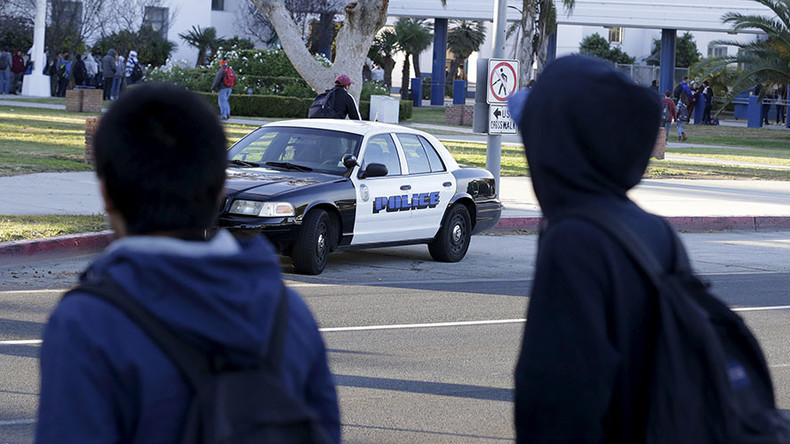 Los Angeles police have fatally shot a 48-year-old father who was with his 9-year-old son whom he allegedly abducted from his estranged wife, found dead at her home. The boy and his deceased parents were confirmed to be Russian citizens by the Russian consulate.
The Russian Consulate General in San Francisco has confirmed on Wednesday that the boy identified as Daniel Morozov, 9, and his parents, who were both killed earlier this week, were Russian citizens. It also requested the US State Department to provide information on the incident as well as on the current whereabouts of the child.
The Consulate General also said it would provide "further comments on the incident as well as on the steps taken to protect the interests of the child" after it receives additional information on the matter.
The boy's father, Konstantin Morozov, 48, was killed during a police manhunt on Tuesday evening as he was leaving a friend's home in Encino with his son, the US media reported, citing the Los Angeles Police Department (LAPD) and the FBI.
It is still unclear what happened during the incident but Morozov was reportedly shot by the LAPD and then taken to the hospital, where he later succumbed to his injuries. No police officers were said to be injured.
The boy, Daniel Morozov, was also unharmed. He was placed into the protective custody of the Department of Family and Children Services in Los Angeles County, according to the local media.
Morozov's estranged wife, identified as Natalia Morozova, was found dead in the town of Santa Maria on Monday evening. Media reports said Morozov was suspected of murder and the abduction of his son.
Investigators earlier issued a state-wide Amber Alert for Daniel, which was cancelled after the boy was found and his father killed by the police. "I'm happy to report that the 9-year-old child we've been looking for all day is safe," LAPD Deputy Chief Justin Eisenberg told journalists.
The AMBER Alert for 9-year-old Daniel Morozov has been deactivated. The child has been safely located.

— CHP Headquarters (@CHP_HQ) August 23, 2017
"We're really fortunate that the child is safe," Josh Rubenstein, an LAPD spokesman, said. The boy will be turned over to relatives when they are found, according to the authorities, as reported by AP.
According to some media reports, the boy's parents were locked in a bitter legal dispute over payments related to the custody arrangements for Daniel following their divorce that was reportedly finalized in June.