US nuclear arms should be removed from Germany – chancellor candidate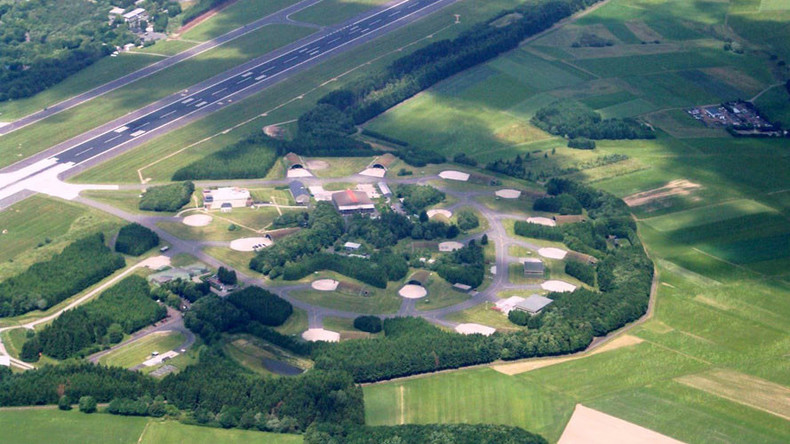 German Social Democrat candidate for chancellor Martin Schulz says he will push for US nuclear weapons to be removed from Germany, calling for an end to the "armament spiral" pushed by US President Donald Trump.
"As German Chancellor… I will champion for the withdrawal of the nuclear weapons stationed in Germany," the leader of the Social Democrats (SPD) said in Trier, addressing a campaign rally on Tuesday.
About 20 US nuclear warheads are currently stationed at a military base in Buechel, Germany, DPA news agency reported, citing unofficial estimates. The SPD leader also made it clear that, unlike Angela Merkel, he is strongly opposed to President Trump's demands for NATO members to increase their defense spending.
"Trump wants nuclear armament. We reject it," Schulz said, adding that his position also applies to the North Korea crisis.
"More than ever, the North Korean conflict signals the need for arms limitation, especially [need for] nuclear disarmament."
Schulz said earlier this month in an interview with RTL that Trump was actually "going down to the level of a North Korean dictator."
Berlin recently backed a plan by Russia and China to de-escalate tensions in the region. In particular, Moscow and Beijing called for a stop to US joint drills with South Korea in exchange for North Korea freezing its nuclear weapons program. The proposal was rejected by Washington.
In March, German Chancellor Angela Merkel promised to do her best to spend what Donald Trump calls their "fair share" on NATO, as the US leader strongly advocates that member states spend two percent of their GDP on defense.
Schulz says the money would be better used for other purposes, like schools. "It cannot be that Federal Republic of Germany looks without any comment or action at how the armament spiral, which is wanted by Trump, continues to develop."
READ MORE: 'A clear no': Germany's Social Dems slam Trump's 2% NATO defense spending calls
In an opinion piece last week, German Foreign Minister and SPD leader Sigmar Gabriel slammed Trump's calls for NATO members to meet the defense spending target of two percent of GDP, accusing Merkel of following Trump's "dictate" and essentially "kneeling" to the US leader.
"We must free ourselves from the devilish logic saying that security is to be reached through armament," Gabriel said.
In another article co-written earlier this month by Schulz and fellow SPD member Thomas Oppermann, both politicians issued "a clear no to the '2 percent target' of Trump and the CDU/CSU [Merkel's Christian Democrats and their Bavarian branch]"
The German politicians lambasted any potential move in this direction, noting the fact that Berlin would have to almost double its current defense spending to keep up with NATO requirements.
If defense spending were doubled, Germany would become the largest military power in Europe, which, Schulz and Oppermann claim, "nobody would want – just because of our past. It makes no sense for the future either."
"She [Merkel] always believed that her function is to acknowledge and recognise American hegemony, the hegemony of the United States," parliamentary leader of the Left Party, Sahra Wagenknecht told RT's Sophieco Shevardnadze last year.
"We do not know of any case in which Merkel has raised any objections against American policy, including military action both with NATO and without it." Germany currently spends around €37 billion (US$43.6 billion) on defense, or 1.2 percent of its budget.
The US is the biggest contributor, spending roughly 2.5 times more than the rest of the allies combined. Trump vowed to reverse the situation during his election campaign, even calling NATO "obsolete," which caused anxiety among the European members and fueled the idea of a separate EU army. Yet later he stressed the importance of the alliance.
Strong opposition to Trump's armament plans also came from European Commission President Jean-Claude Juncker earlier this year. "I am very much against letting ourselves be pushed into this," he said.
The US' global antiballistic missile system is provoking a new arms race, Viktor Poznikhir, deputy head of operations of the Russian general staff, told a disarmament conference in Geneva in March.
He added that the US system, which includes sites in Alaska, Romania, and Poland, compromises Russia's nuclear deterrence capabilities.
Russia estimates that by 2020, the US will have as many as 1,000 interceptor missiles at its disposal, which would be a threat to Russia's missile capacity.


You can share this story on social media: