'American power here goes to door of Frau Merkel's bedroom': RT docu probes US-German ties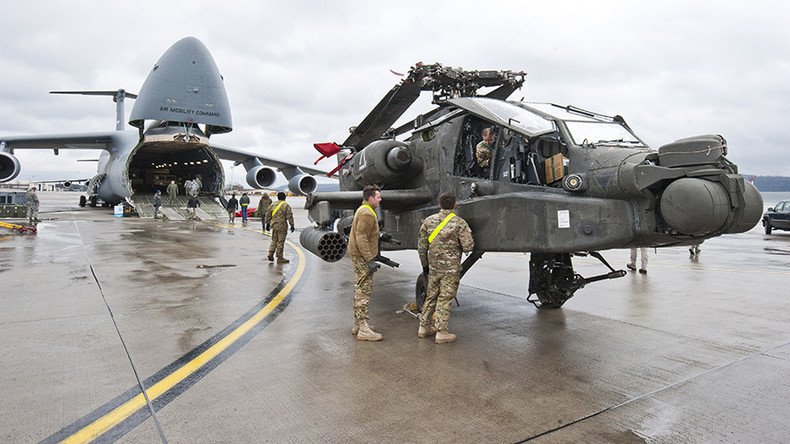 Investigative journalist Jurij Kofner examines the post-war relationship between the US and his native Germany, and finds that the European nation has often been a tool of an unaccountable foreign power.
Kofner believes that the unbalanced friendship persists to this day.
"Most Germans believe that USA is their savior, a protector and the best friend. That it's the pillar of freedom and democracy. Several generations of FRG citizens maintained this mentality have clung to that same viewpoint," says Kofner.
"I've met politicians from various political parties and various independent experts and journalists in an effort to understand just how independent Germany really is when it comes to decision making. Whether it acts in its own national interests or carries out someone else's will?"
In his 26-minute documentary, titled Soft Occupation, Kofner looks back to the partition of Germany following the defeat of Hitler, and key moments, such as Germany's rejection of the Stalin Note, offering reunification in 1952, and the burdens it bore as the frontline of the Cold War.
Kofner – who was born in Munich, before moving to the UK, then Russia – believes that the 1990 reunification of Germany presented an opportunity for Berlin to chart its independent course – instead it remains in hock to Washington.
From the war in Yugoslavia, to Afghanistan and Iraq, even when Berlin disagreed with the White House, it has offered its broad support – and its own troops, often wearing NATO patches.
'US doesn't need our permission to launch its rockets from our territory'
The recent wave of concern about Germany's autonomy has been sparked by Edward Snowden's 2013 leaks that revealed that Chancellor Angela Merkel's phone was likely tapped by the NSA, while the US embassy in Berlin was used as a listening station.
The US also maintains dozens of military facilities across the country, which it uses for surveillance, and military operations, such as launching drone attacks thousands of miles away.
Kofner travelled to the largest and most notorious of these, the Ramstein Air Base, near Kaiserslautern in the south-west of the country, to meet with independent journalist Norbert Fleischer.
"In Ramstein the Americans have deployed an ABM – a missile defence shield. Officially, the command post for all the rockets is controlled under the all-NATO framework, but in fact there's a backup American control point, near Ramstein Air Base, in Kaiserslautern and Fogel.
From that control point, they are able to activate the anti-missile shield without engaging NATO," says Fleischer, formerly of Bild Zeitung.
"Even the German government?" asks Kofner.
"Of course. The US doesn't need anyone's permission. It can launch rockets anytime it likes," replies Fleischer.
Kofner then asks Fleischer where "US sovereignty in Germany ends." Fleischer replies, less than half-jokingly, "Probably… in Frau Merkel's bedroom."
'NATO has become a political tool'
While the Grand Coalition between Merkel's center-right CDU and the center-left SPD has endorsed Germany's central role in NATO, the rising fringe parties have questioned whether the country should remain the military alliance's launching pad.
"What we're dealing with is lending our territory to the US, enabling them to commit illegal mass murders and advance towards the Russian border, that's for sure," says Alexander Neu, of the Die Linke, the biggest leftist opposition party in the Bundestag.
The upstart right-wing AfD, expected to break into the Bundestag in the upcoming election in September, also wants a scaled-back, more responsive NATO.
"We definitely support NATO. Quitting it would be absurd, we don't want to, the media says the opposite but that's wrong," says Hugh Bronson, a member of the AfD's Berlin state parliament. "NATO has become more politicised. It had a defence function and used to play more of a military role. Now it's become more of a political tool."
"We should discuss to what extent NATO can act as a political alliance, which serves mostly as means to pursue American interests. We must go back to all NATO members being equal partners again," says Andreas Kalbitz, who leads the party in the eastern state of Brandenburg.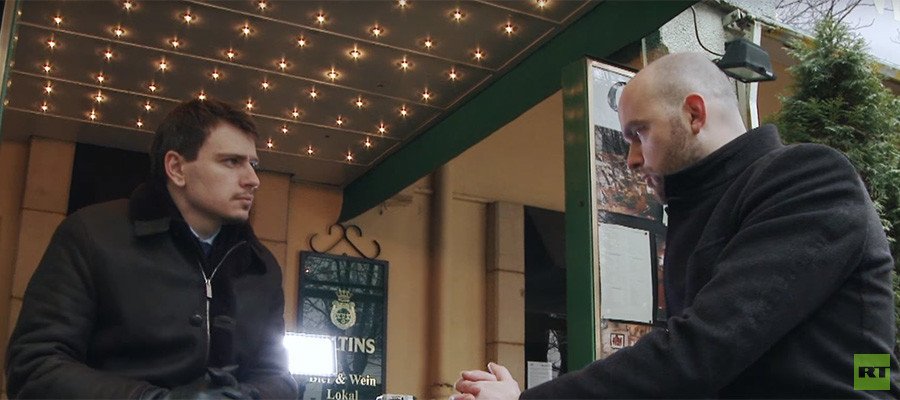 Kofner believes that Germany's complex historical legacy has deprived it of national confidence, but says that the establishment is also failing to speak up for ordinary Germans.
"We entrusted everything to the politicians and the press. No one asked German citizens whether they are willing to sponsor millions of immigrants and refugees. Whether they are willing to host nuclear weapons on their land," Kofner said in his closing remarks.
"Germany has a great wonderful culture and rich history. But after WWII, we still find it incredibly hard to talk about our national pride. I guess all that Germans really want is peace, unity, justice and freedom," he added.
You can share this story on social media: