Kohl wouldn't allow war against Yugoslavia, Merkel only follows NATO's rhetoric – Willy Wimmer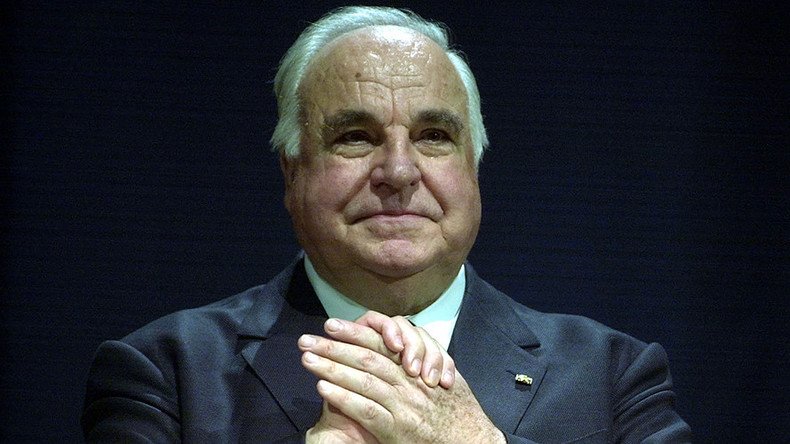 Helmut Kohl, Germany's first post-Cold War chancellor, wouldn't have allowed the war against former Yugoslavia, Willy Wimmer, ex-VP of the OSCE Assembly told RT, adding that the current chancellor, Angela Merkel, only follows NATO's instructions.
Kohl, who served as Germany's chancellor from 1982 until 1998, passed away earlier in June. He oversaw the reunification of East and West Germany during his time in office and is seen as one of the architects of the euro.
According to Wimmer, Kohl had "a completely different" approach to politics than Merkel.
"With Helmut Kohl, we wouldn't have had the war against Yugoslavia, and [current German Chancellor Angela] Merkel is doing what she can to follow NATO policy," Willy Wimmer, who was also state secretary to Germany's defense minister, said, referring to NATO's bombing of now ex-Yugoslavia in 1999.
Kohl was once Merkel's mentor and appointed the current chancellor to her first ministerial post. However, after an illegal contributions scandal erupted, she publicly denounced Kohl and called for his resignation. Kohl was very critical of Merkel for implementing austerity policies to deal with the European debt crisis.
"Kohl had been the most important chancellor we had since 1949 in Germany,… he was one who could organize German re-unification… he will have a strong position in German history in the future," Wimmer said, adding that Germans revere him as the "father of the fatherland."
Head of the Christian Democratic Union between 1973 and 1998, Kohl was initially chancellor of West Germany before becoming the first leader of the unified state.
READ MORE: EU uses Russia as 'tool', creates hostile situation – former OSCE Assembly VP Willy Wimmer
According to Wimmer, Kohl, integrated Germany into Europe and, at the same time, "pursued peace" with all our neighbors.
"Kohl wanted to be [a] good friend to Western neighbors, to France, UK, and US but also to keep a strong contact [with] Russia. Most important question – what would happen next? Will we keep peace?" Wimmer asked.
Kohl left active politics in 2002. He suffered from impaired speech following a fall in 2008 and was reportedly largely confined to a wheelchair. He passed away at his house in Ludwigshafen in Germany's western state of Rhineland-Palatinate.
You can share this story on social media: