New stop-&-frisk zone established in Copenhagen after shootings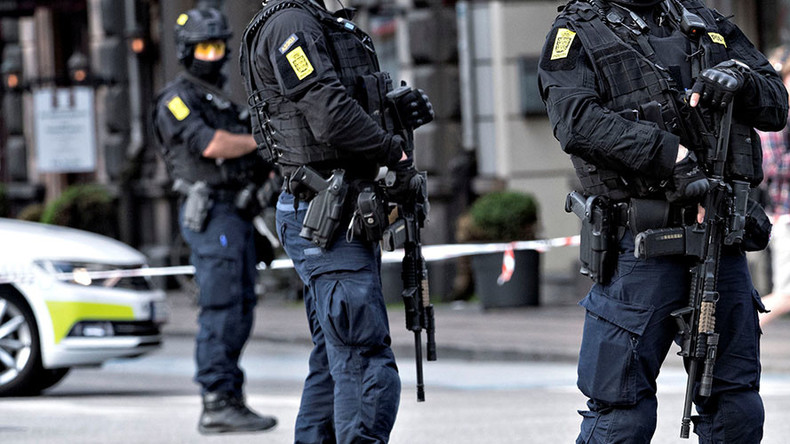 Police have established a second stop-and-frisk zone in Denmark's capital, Copenhagen, as a turf war between mixed immigrant-Danish gangs resulted in a spike in gun violence.
The stop-and-frisk zone on Amager Island, where the Danish capital is partially situated, was established after "several episodes in which, in public areas, firearms were used, causing danger of death," Jørgen Bergen Skov, Copenhagen chief police inspector, said in a statement as quoted by the Local.
Read more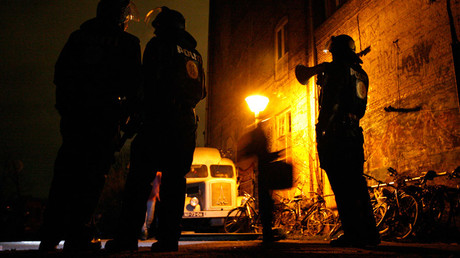 Now the police require no probable cause to stop and search any person for firearms within the assigned area, according to the Danish law.
"The aim of establishing the stop-and-search zone is to create a feeling of security for residents in the area by helping to prevent persons carrying or possessing weapons," the police boss said.
The so-called 'visitationszoner' will remain operational until at least August 31, he added.
According to police, three shootings on Amager Island occurred as part of a conflict between two gang groups.
Police stopped short of naming the warring parties, but the local media suggested the decision was linked to fights for territory between the infamous 'Loyal to Familia' group and another gang, based in the Nørrebro and Mjølnerparken neighborhoods.
The criminal groups have been linked to the shootings, which have taken place on Amager Island since the start of the year.
A man received a gun wound in the area on Tuesday, with two other incidents occurring in April.
A similar stop-and-frisk zone has been operating in Copenhagen's Nørrebro, Husum, Brønshøj and Bispebjerg neighborhoods since July.
However, the DR website reported that the police failed to find any firearms during the first two weeks after the zone was established, despite searching over 140 people.
READ MORE: Sunk submarine mystery: Danish inventor tells court he didn't kill female journalist
Nørrebro has been the epicenter of violence, with the Loyal to Familia gang blamed for over 20 shooting incidents in the area since June.
There have been no fatalities so far, but a bystander injured during a gunfight in Nørrebro at the weekend remains in critical condition.
READ MORE: Danish anti-Islamization group plays Muslim 'prayer call' to wake up city mayor (VIDEO)
The Loyal to Familia gang, headed by Shuaib Khan, a man of Pakistani origin, unites both immigrants and Danes.
The group is active in Copenhagen, Aarhus and other Danish cities, also making attempts to expand to Sweden.
Hundreds of people took to the streets of Nørrebro on Monday to protest the gang violence.
"The gangs have run rampant in our dear district for weeks now. Enough is enough! – and we don't want to see our children, youths and other innocent people become victims of criminal thugs," the organizers of the march wrote on Facebook.
The people demanded that the Danish state take action, and carried torches and banners reading, "We must be able to live together in peace."