4 teenage girls raped at Swedish music festival, 11 sexually abused – police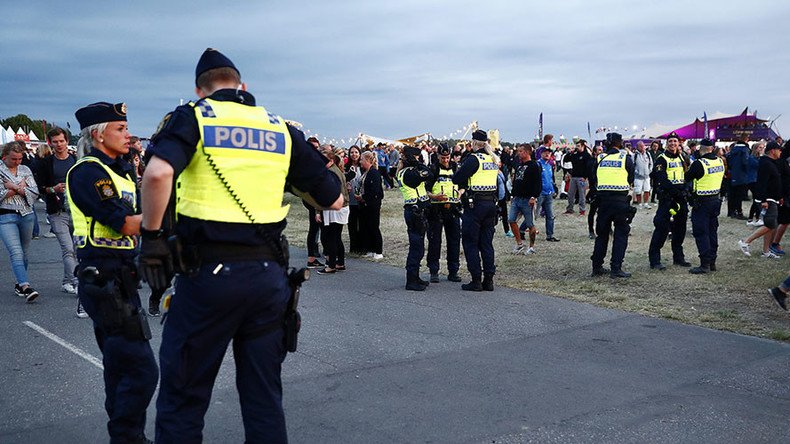 Four teenage girls have reported being raped at a Swedish music festival in the town of Emmaboda, police have confirmed. Eleven other women experienced sexual abuse at the event, which was also riddled with drugs.
A police report released on Sunday showed that four girls aged 15-17 reported being raped at the annual Emmaboda Music Festival, which took place July 24-29.
It went on to state that 11 other women aged 18 and older experienced other forms of sexual abuse at the festival.
"There are six suspects for sexual attacks and one for rape," South Police Region spokeswoman Ewa-Gun Westford told Expressen.
The police report went on to cite 251 cases of drug use at the festival, along with 113 incidents of drug possession and 10 cases of drug transfer. The cases represent more than double the amount recorded at last year's festival.
According to Westford, many of the drug cases involved people working at the event.
"Several people who have worked at the festival have been using or have been dealing drugs," she said.
"We will evaluate the efforts of the police together with the organizer and the municipality in order to set the conditions for this festival to continue. It's not just about drugs but also about safety in the area."
Expressen was unable to reach the festival's organizers for comment, though they had previously said that this year's event would be the last.
It comes just weeks after organizers of Sweden's annual Bråvalla music festival called off the 2018 event after this year's event was married by sexual violence including at least four cases of rape.
"Words cannot describe how incredibly sad we are about this, and we most seriously regret and condemn this. This is not f**ing okay. We do not accept this at our festival," a statement from the festival's organizer said.
This year wasn't the first time the Bråvalla festival had been tainted by sexual violence. In 2016, five rapes and a number of sexual assaults were reported to police, the Local reported at the time.
Sexual violence at music festivals in Sweden has been making headlines for some time. In January 2016, Swedish police were accused of covering mass sexual assaults allegedly committed by refugees at the 'We Are Sthlm' festival. Some of the victims were as young as 11 and 12. Similar crimes had also taken place at the 2014 event.
Last month, a Swedish comedian proposed the idea of a "man-free" music festival, which will run "until all men have learned how to behave themselves." The idea quickly gained support online.
You can share this story on social media: