France must provide Calais migrants with water, toilets & showers – top court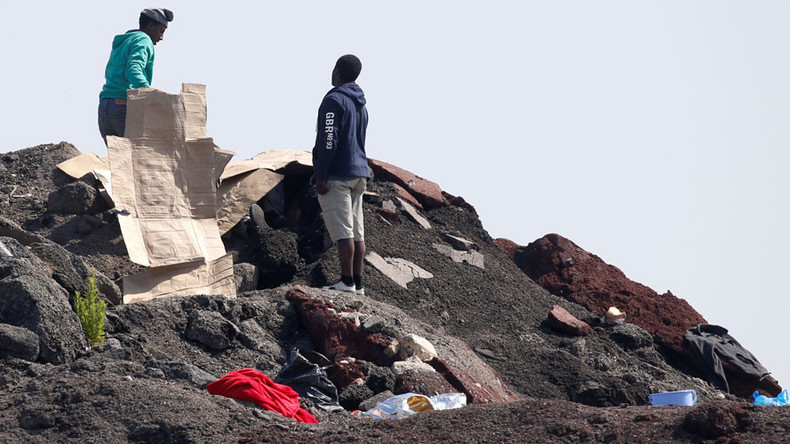 The French government must provide migrants sleeping rough in the city of Calais with water and sanitation facilities, the country's highest administrative court has ruled. Authorities have warned that could lead to emergence of new 'Jungle'-type camp.
The Conseil d'Etat (Council of State) upheld a June 26 ruling by a lower court in Lille, which ruled that the state must supply migrants with running water, toilets and showers.
Read more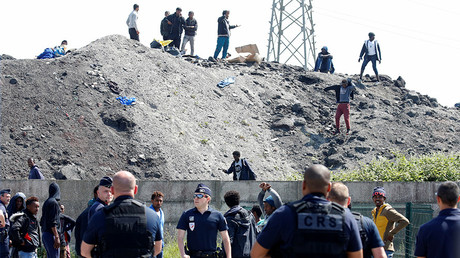 The Interior Ministry and the city of Calais previously appealed the court's ruling, claiming that providing such services would lead to new 'Jungles', referring to the notorious migrant camp that was bulldozed in the port city last October.
The Council of State said in a Monday statement that poor conditions currently being experienced by migrants in the city "reveal a failure by the public authorities that has exposed these people to inhuman or degrading treatment," Reuters reported.
"These shortcomings are a serious and unlawful infringement on a fundamental freedom," it continued, stating that the lower court had been within its rights to rule that the government must provide migrants with water and sanitation facilities.
The top court also noted on Monday that migrants who find themselves in a "state of destitution and exhaustion" and have no access to water, toilets or showers "cannot therefore wash themselves or their clothes," AFP reported.
The poor conditions have led some migrants to develop skin diseases including scabies, impetigo and infected wounds, "as well as serious psychological troubles," the Council found.
Several hundred migrants are currently sleeping rough in and around Calais, which has long been a hub for those seeking to smuggle themselves across the English Channel and into Britain.
READ MORE: French protesters build wall around former hotel set to become migrant shelter
New French President Emmanuel Macron's government has taken a tough stance on migrants, refusing to open a new shelter in Calais over fears it would attract other asylum seekers.
Interior Minister Gerard Collomb didn't mince his words during his first visit to Calais in June, saying he did not want the city to become an "abscess" which would lure additional migrants.
However, Collomb appeared to backtrack on Monday, saying that two centers would be set up to handle the hundreds of migrants returning to Calais.
It comes after Macron appeared to soften his rhetoric last week, saying he aimed to find shelter for all migrants living on the streets by the end of the year.
Read more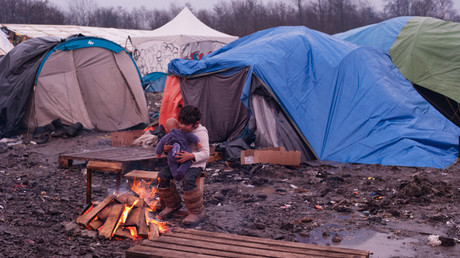 Meanwhile, reports of mistreatment have emerged from Calais, with Human Rights Watch (HRW) stating last week that migrants are "routinely" abused by authorities.
"Police forces in Calais, particularly the French riot police [Compagnies républicaines de sécurité, CRS], routinely use pepper spray on child and adult migrants while they are sleeping or in other circumstances in which they pose no threat," HRW wrote in a statement.
Collomb said on Monday that he had ordered a report to look into HRW's claims.
Other reports of abuse have emerged from Paris, a city which experienced an influx of migrants following the closure of the 'Jungle' camp.
Doctors Without Borders (MSF) reported in January that officers were stealing migrants' blankets in below-freezing temperatures and dispersing them with tear gas.
Meanwhile, French residents are growing increasingly impatient with the migrant population, with a poll released earlier this month finding that most citizens believe there are "too many foreigners" in the country, and stating that they "don't feel at home" anymore.
A total of 85,000 people applied for asylum in France last year, although that number does not include undocumented migrants. Most of the applications came from citizens of Sudan, Afghanistan, Haiti and Albania. Almost two-thirds of the applications were rejected.